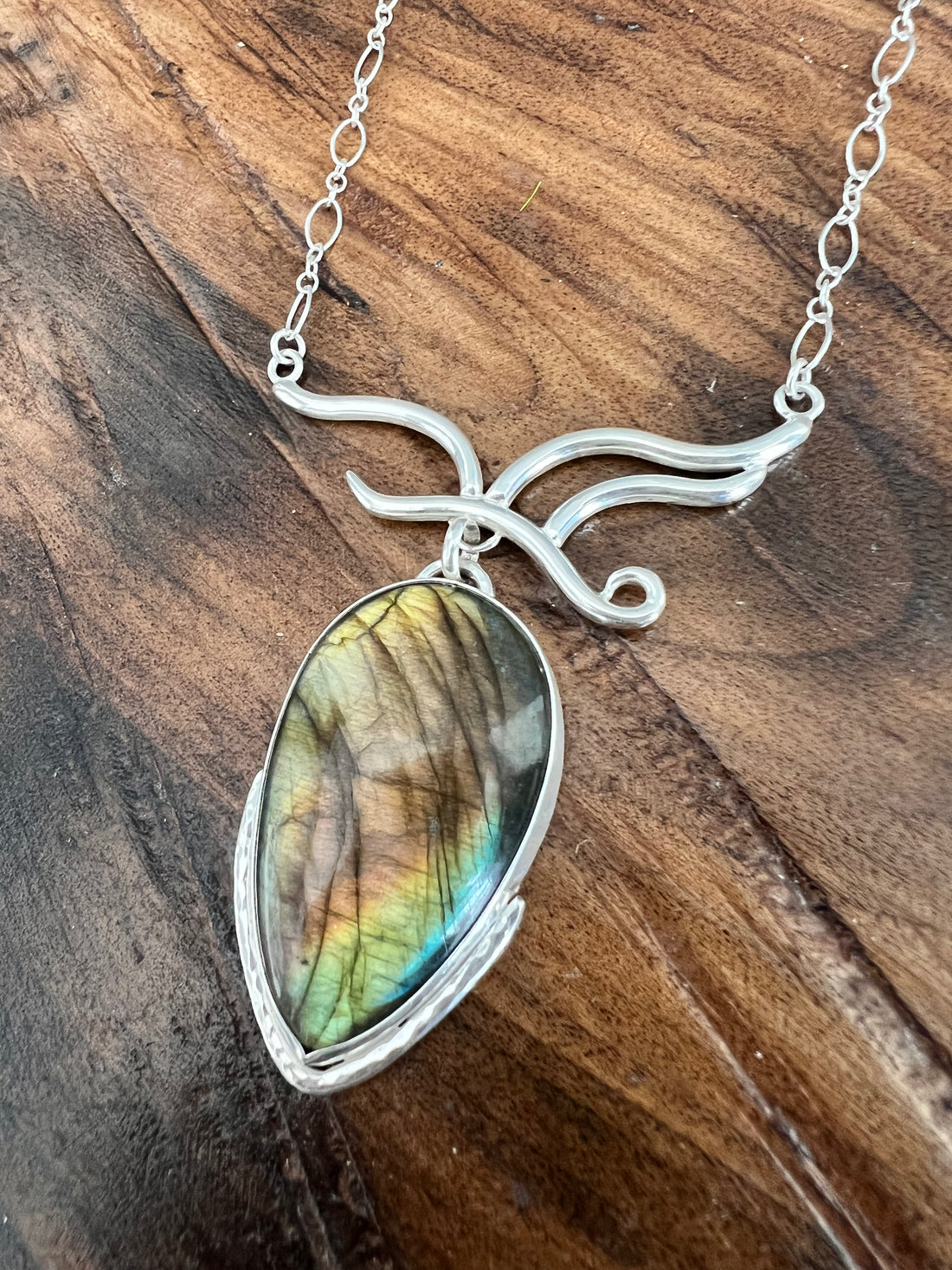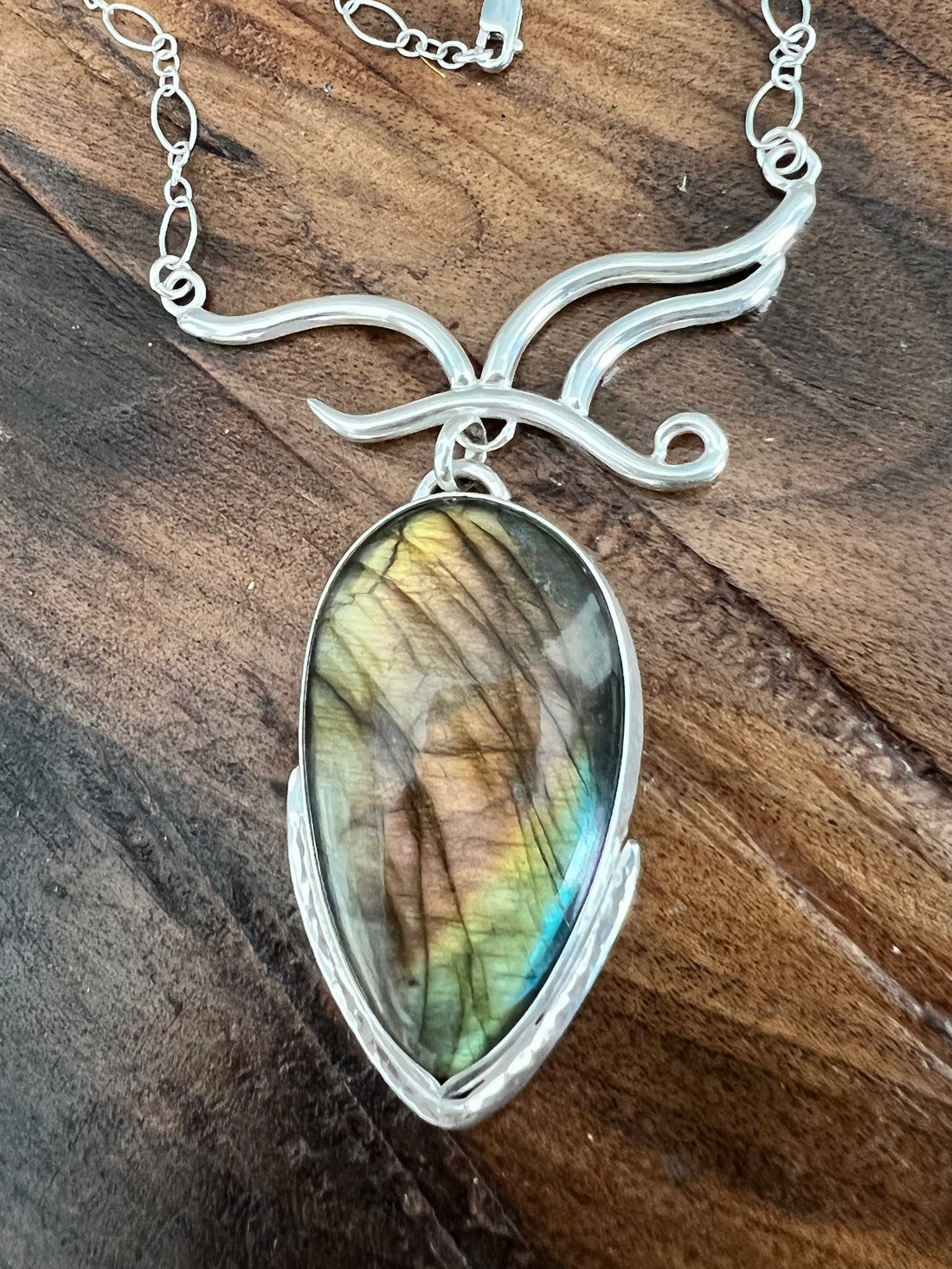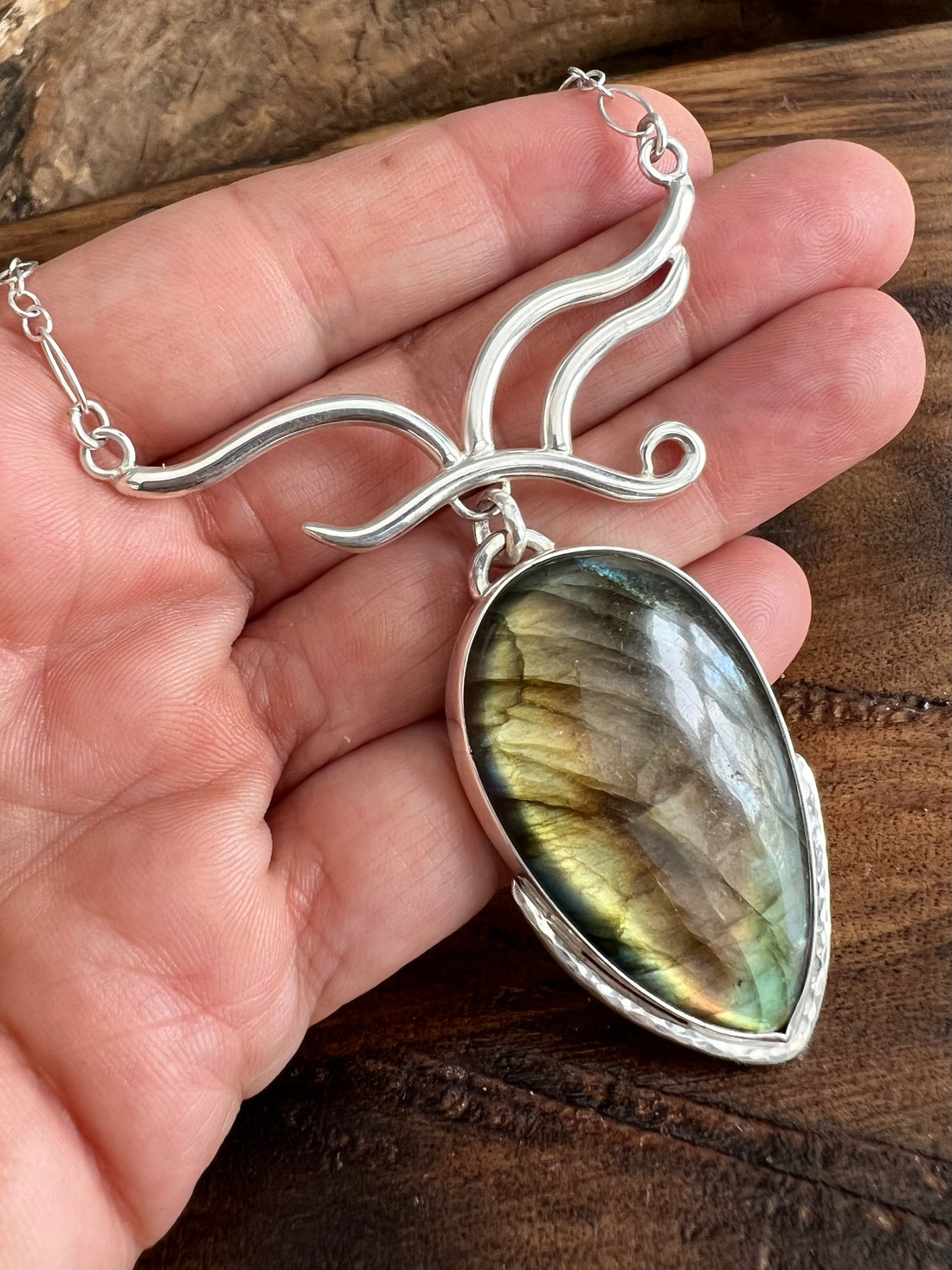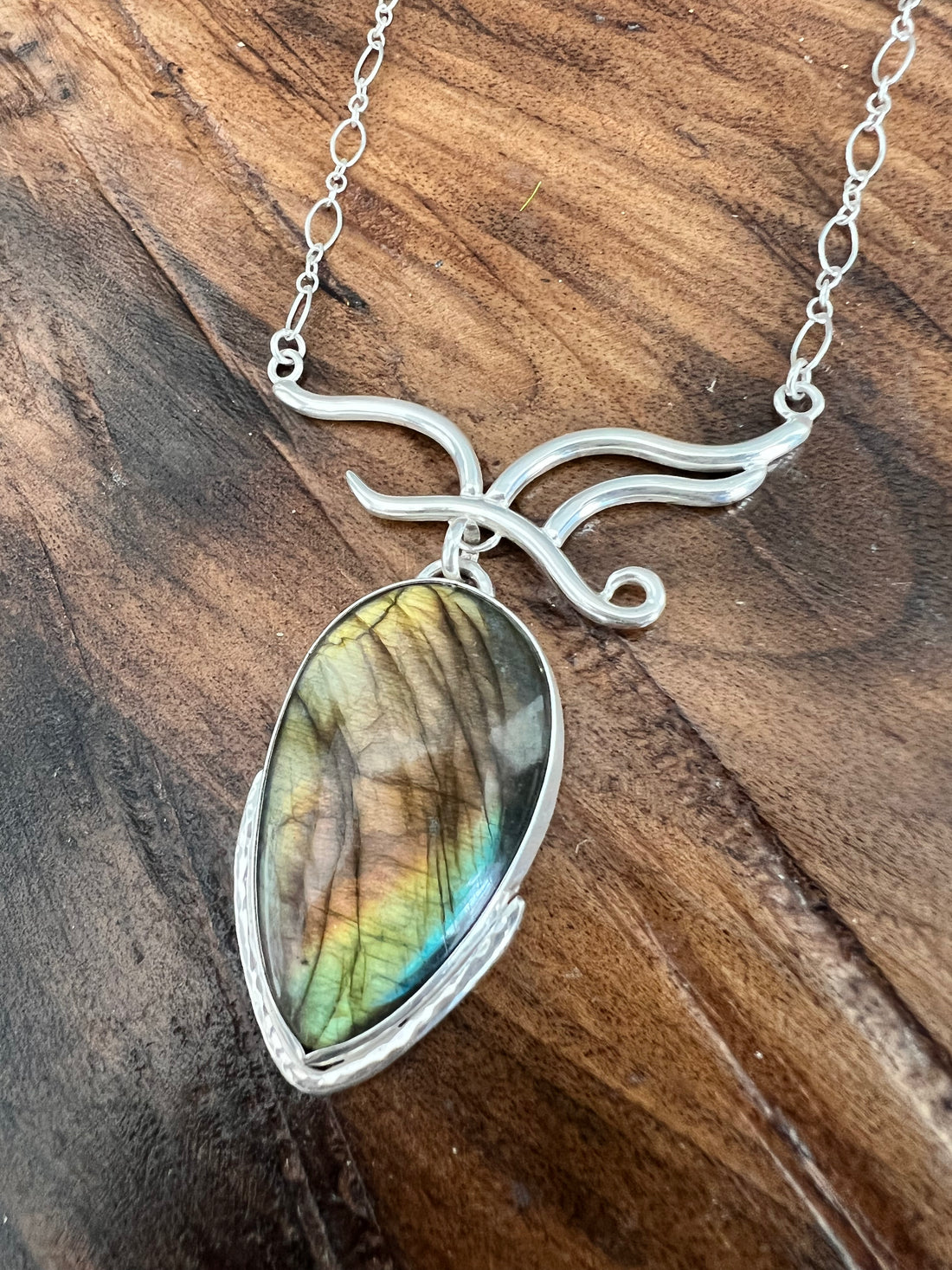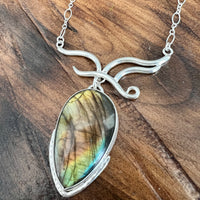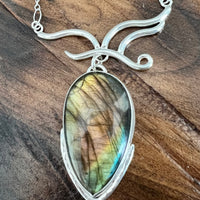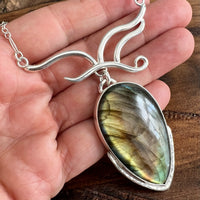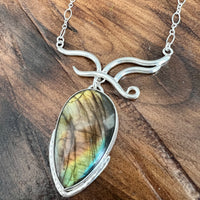 Warrior Labradorite Necklace
Made for a warrior—a woman who's not afraid to march to the beat of her own drum and show the world what she's made of. Follow the trends and play it safe? Not for her. If you're a warrior, let's be friends! 
The chain is 16" long but can be made any length you like. Just leave a note at checkout.