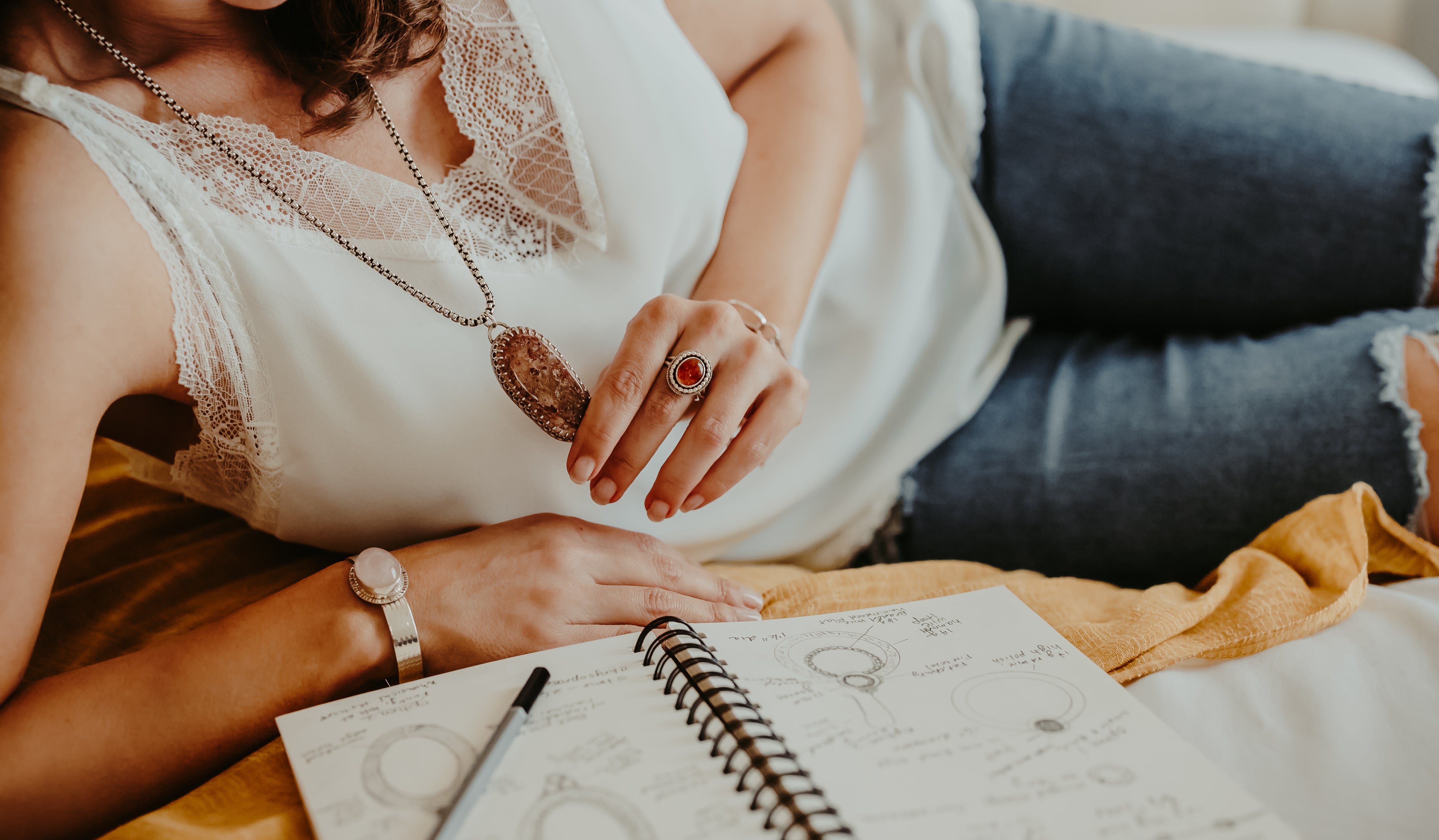 YOUR JEWELRY ADVENTURE STARTS HERE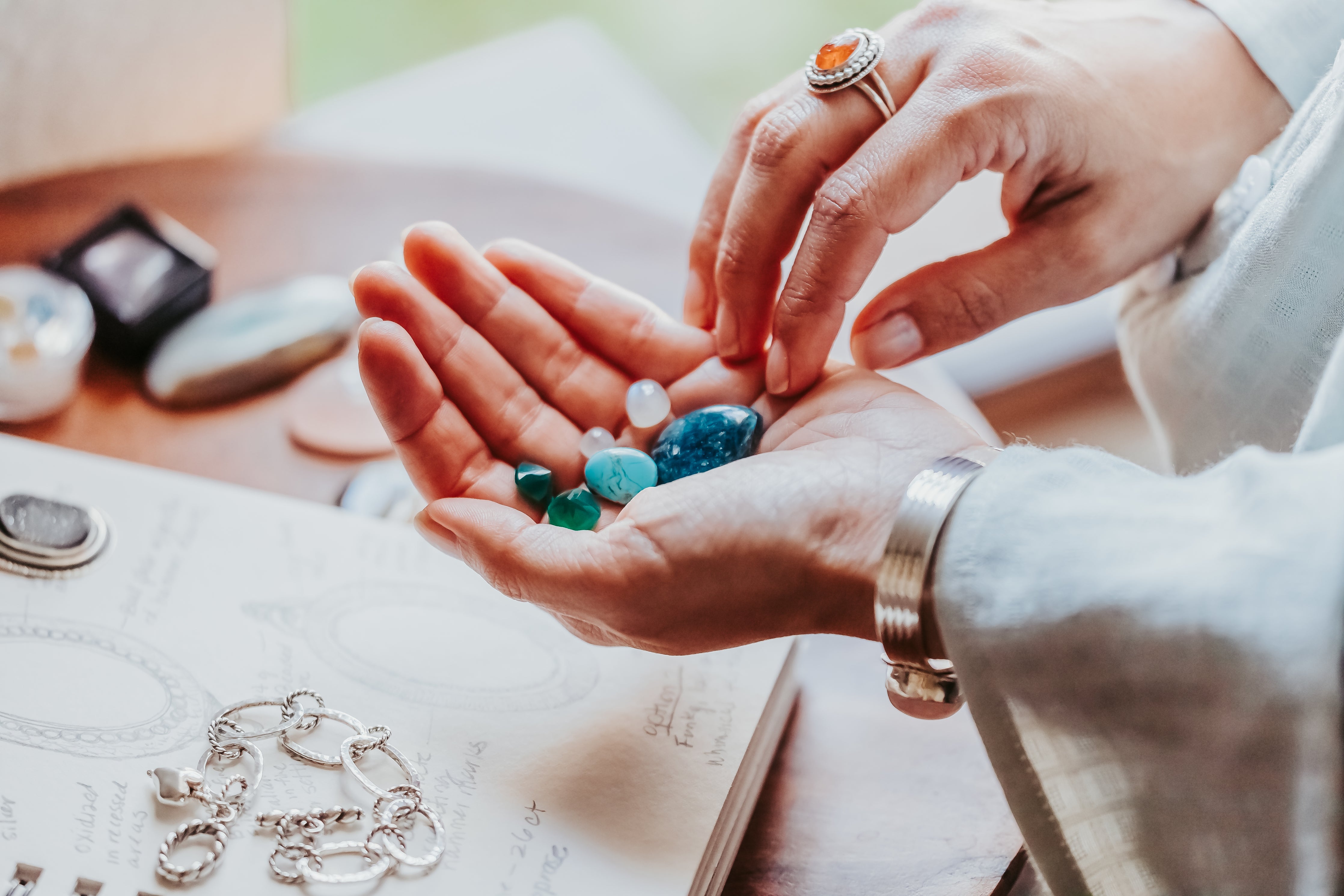 Looking to have something special created just for you but don't know where to start? We make the experience fun and exciting. The first step is to discover your special stone—the one that was meant for you.

The exciting thing is, you never can tell which stone it will be—until it finds you. You'll know it's yours when you hear yourself saying things like, "That's the one!" and "OMG I love it so much!" It happens every time!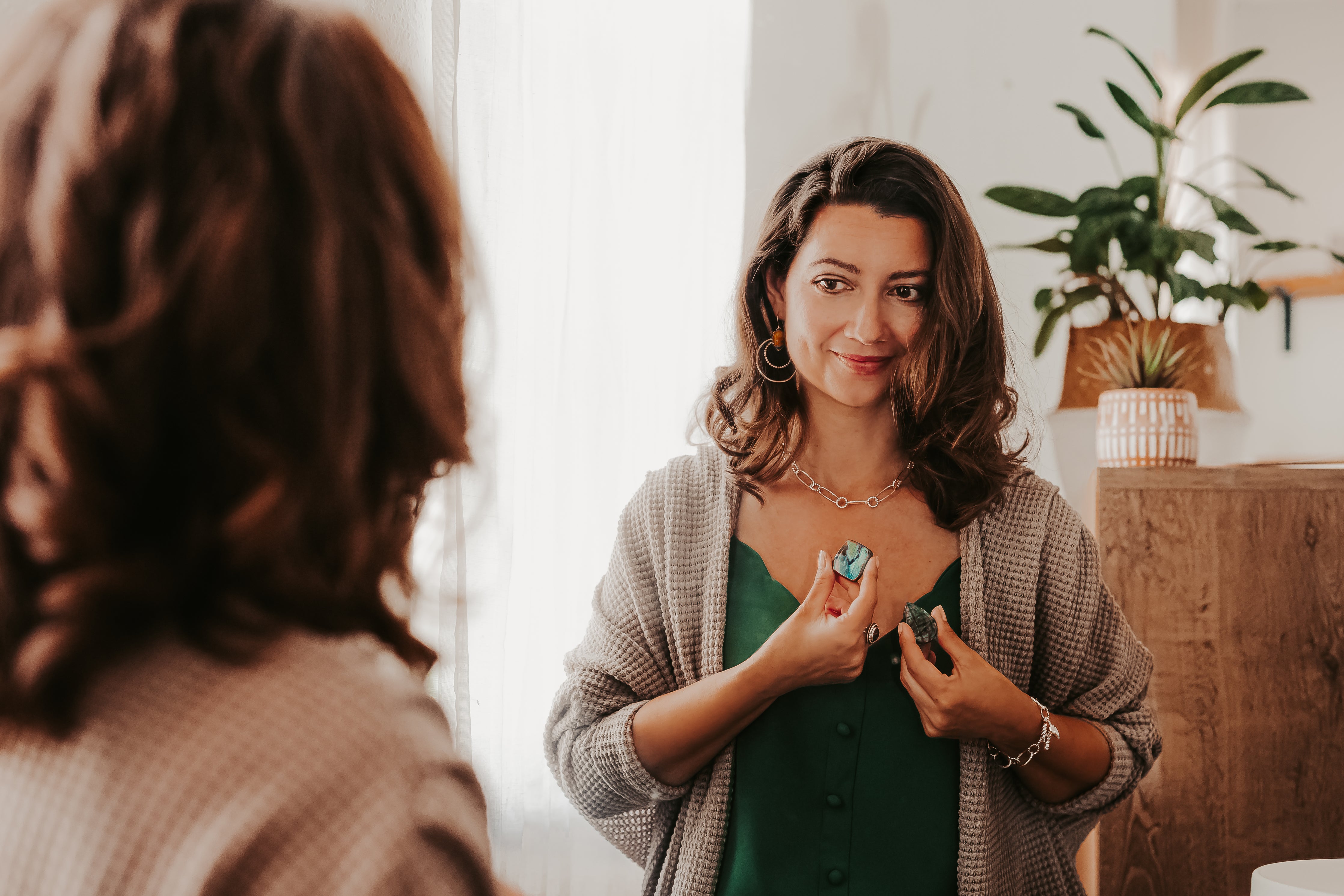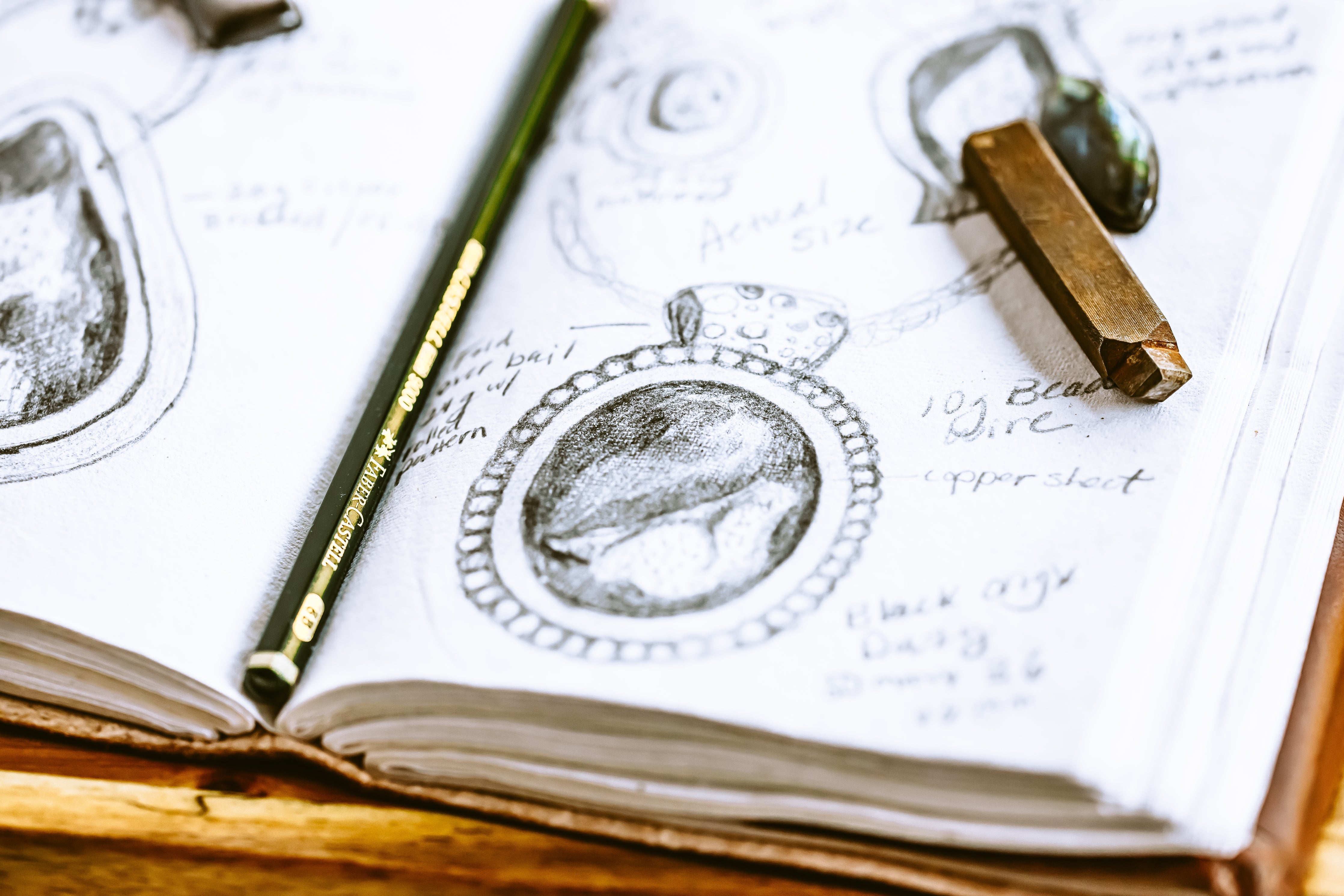 After you've found your special stone, we'll hone in on your unique story. Your ideas. Your inspiration. And our expertise to help create something truly special—so perfectly you.  As you watch your design unfold you'll fall in love with your new creation even before it arrives at your door. So, let the collaboration begin!
HOW IT WORKS
1. Send us a message to get started.
2. Answer a few questions and tell us about your jewelry dreams.
3. Enjoy the process while Alyssa works her magic.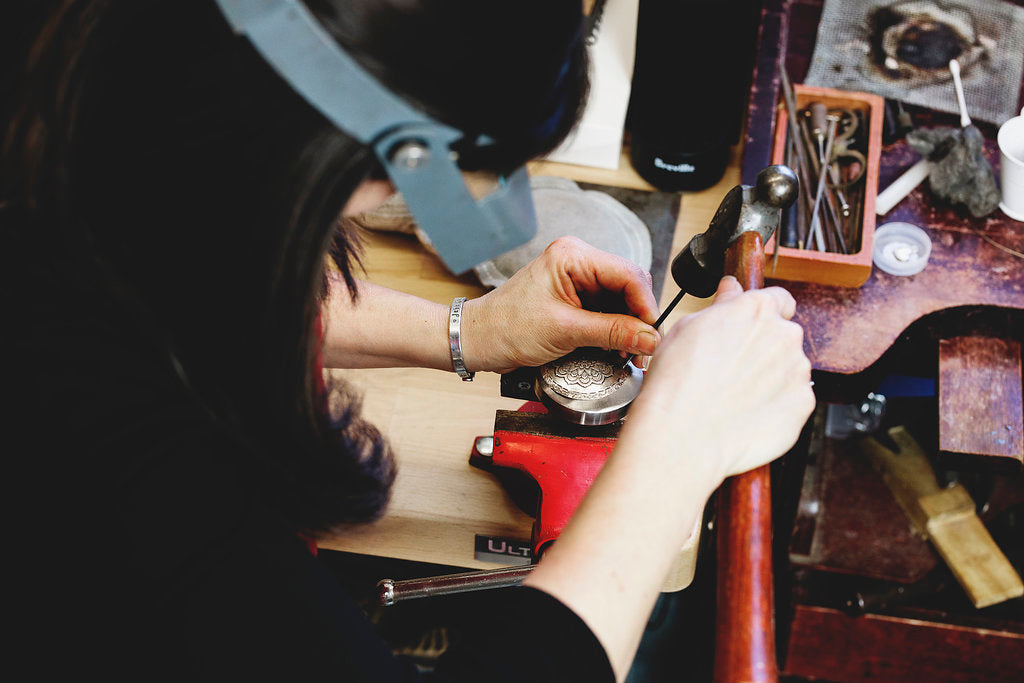 true story
HOW I FOUND MY SOULMATE STONE
"There's no better collaborator than Alyssa! She showed me lots of stones to choose from for my new piece— each one so beautiful, it was impossible to choose. She said patiently, "You'll know your stone when you see it".  I had no idea what she meant until the moment I saw what I like to call my "soulmate stone." It sounds crazy to say, but the minute I saw that stone, I felt like I had just seen a long lost friend. I told Alyssa immediately, and she said "That's your stone!" As the design was coming to life, I felt a stronger connection and now that it's with me and around my neck, it feels less a piece of jewelry, and more a part of me that I had always been missing."
Holly - Westport, CT
happy customers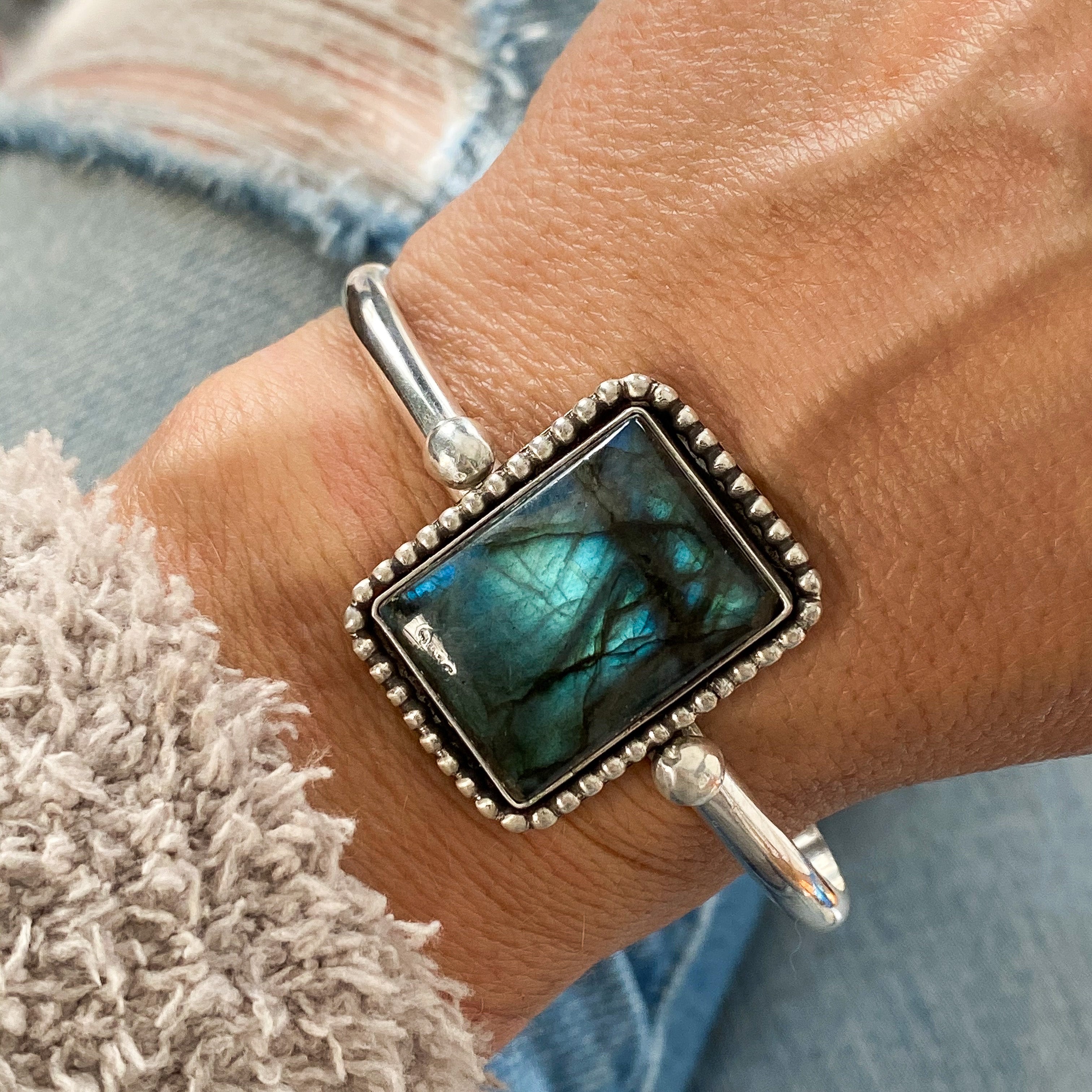 "Alyssa has a wonderful ability to communicate and collaborate with her clients to create beautiful and awe-inspiring pieces. It's an incredible partnership and the end results are always stunning!"
Erin - Mahwah, NJ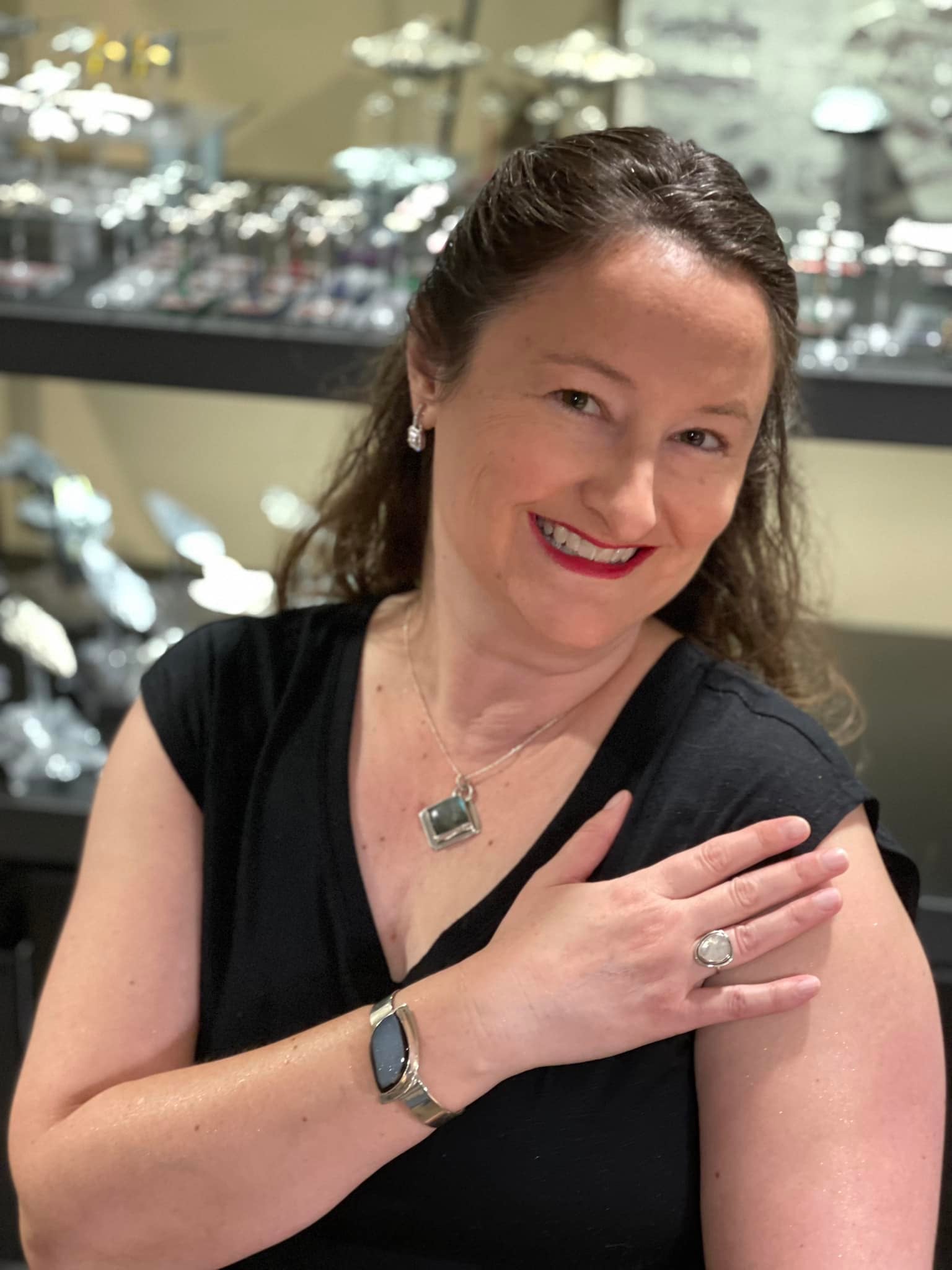 "Alyssa is a joy to work with. She is always able to perfectly capture the look I want from the size, shape, and color of the stone-to staying within my budget. I love being a frequent flier of Jammin Hammer!"
Barbara - St. Peters, MO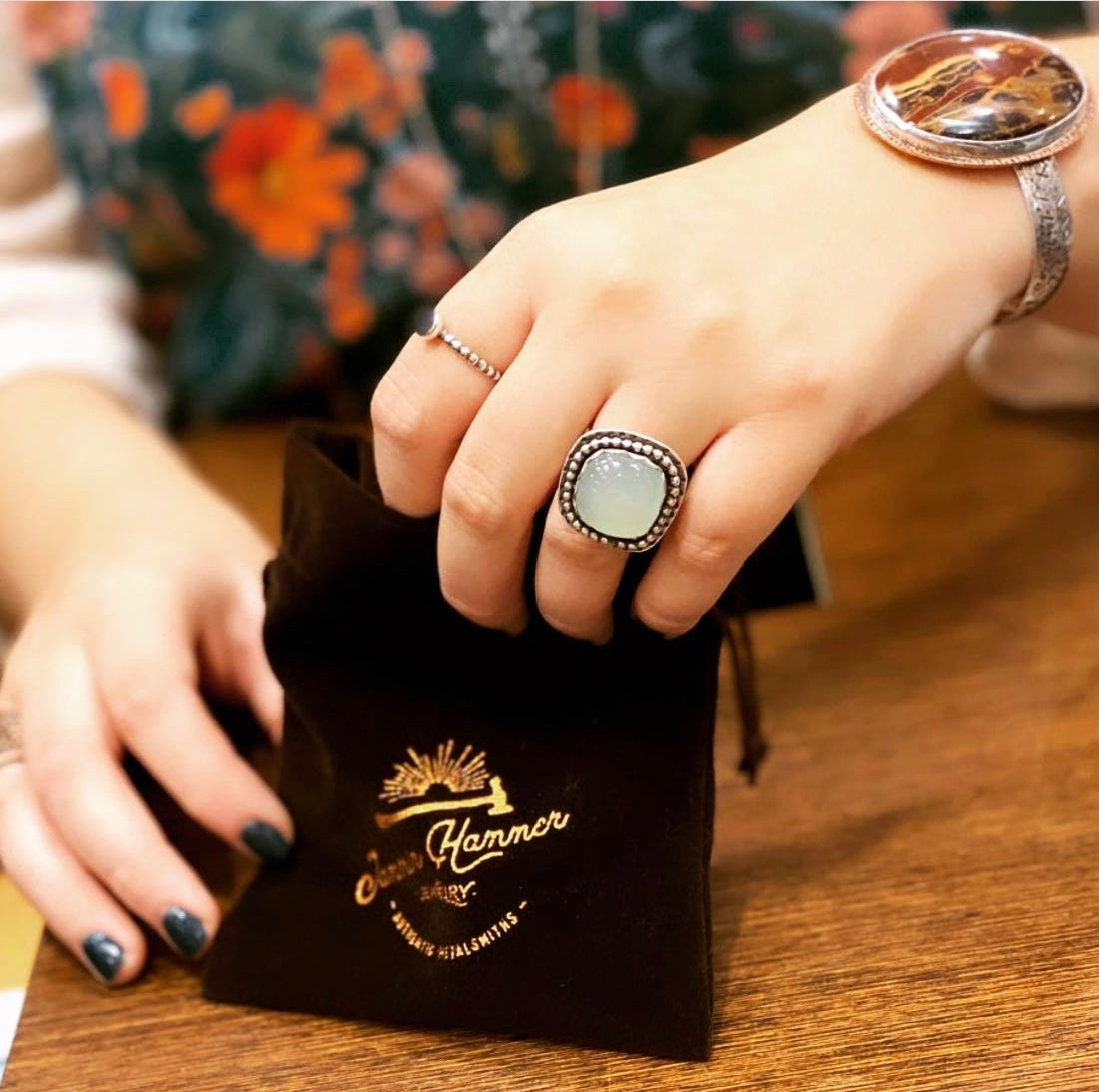 "My absolute favorite jewelry I own comes from Alyssa! I love working with her to bring our ideas to life on such magnificent custom pieces."
Becca - Clarksville, TN
CUSTOM DESIGN FAQs
The experience includes everything from your consultation and stone selection to the shipping of your custom jewelry within the US. (International shipping charges will be calculated when you complete your purchase.) Prices start at just $175 and will vary depending on the stone you choose and the complexity of your project.
You'll get to select your stone from our beautifully curated collection of one-of-a-kind stones. Our collection is always growing and includes a a wide variety of colors, sizes and price points.
After you make your selection, we'll share design inspiration photos and sketches. After you approve your design you will be sent an invoice to pay for your finished piece. You will be given a timeframe for production when you are ready to place your order.
We use ethically sourced, recycled .925 sterling silver. All stone settings are made from .999 fine silver. Accents in copper or brass are available upon request.
You will be given a specific timeframe when your order is placed, but it takes usually takes 3 weeks or less after you place your order.
After you are satisfied with the design of your piece you will be sent a link to pay. We accept many online payment forms but you can also send a check or money order if you prefer. We will begin to create your piece after payment is received.
All custom work is final sale, however we will work with you in whatever way we can to ensure your satisfaction.
Your custom jewelry will arrive beautifully packaged and include a small polishing cloth and care instructions. Shipping within the USA is included in your experience, however we will ship anywhere in the world. Prices for international shipping are calculated at checkout.
When you work with us you get a creative concept and work of art that will express your personal style–something that no one else has. If you are looking to have a family heirloom or existing piece of jewelry recreated we can refer you to a traditional jeweler that offers those services.
We love to see things that inspire you, but we hope you understand that we respect other artists' designs and will work with you to create a true Jammin Hammer original.