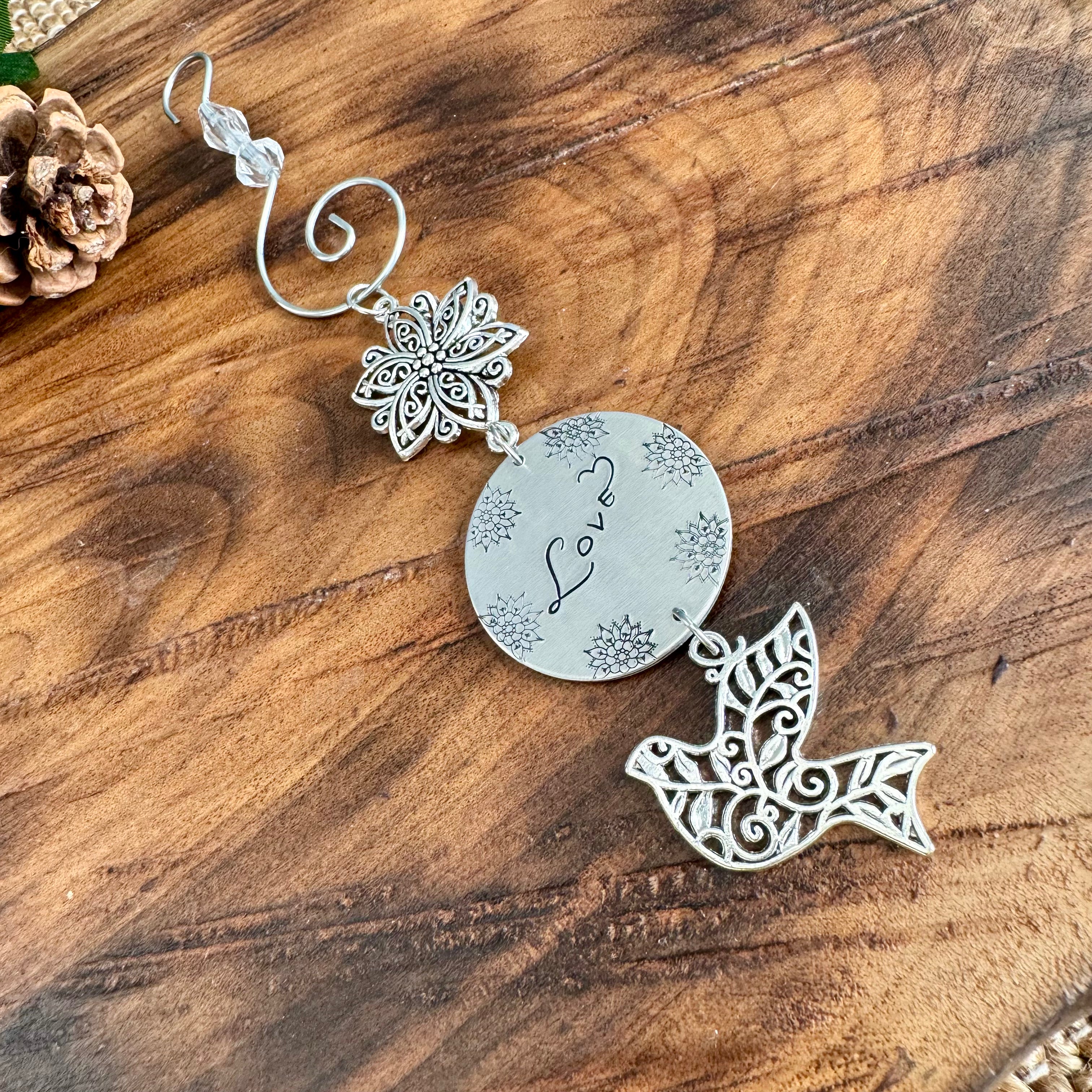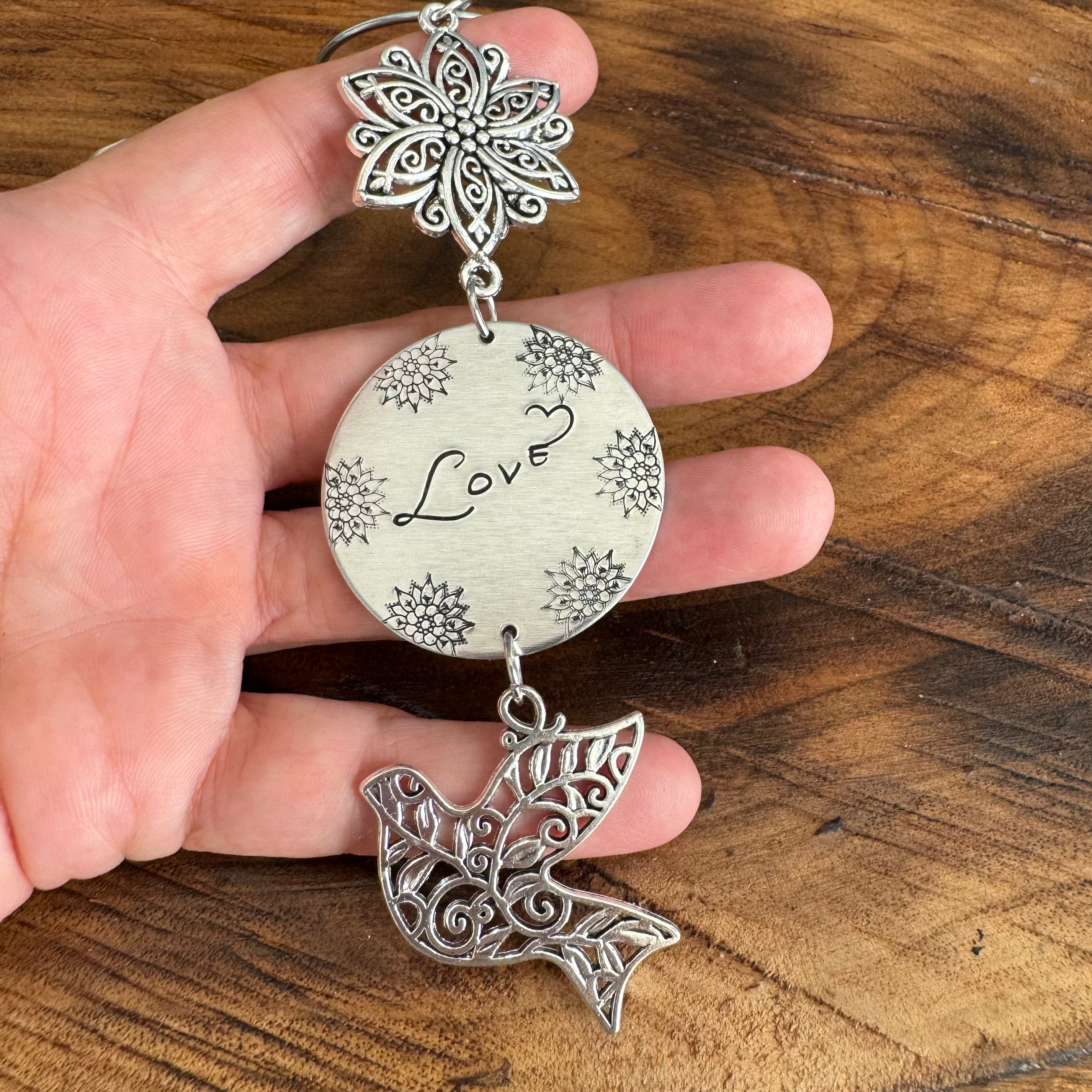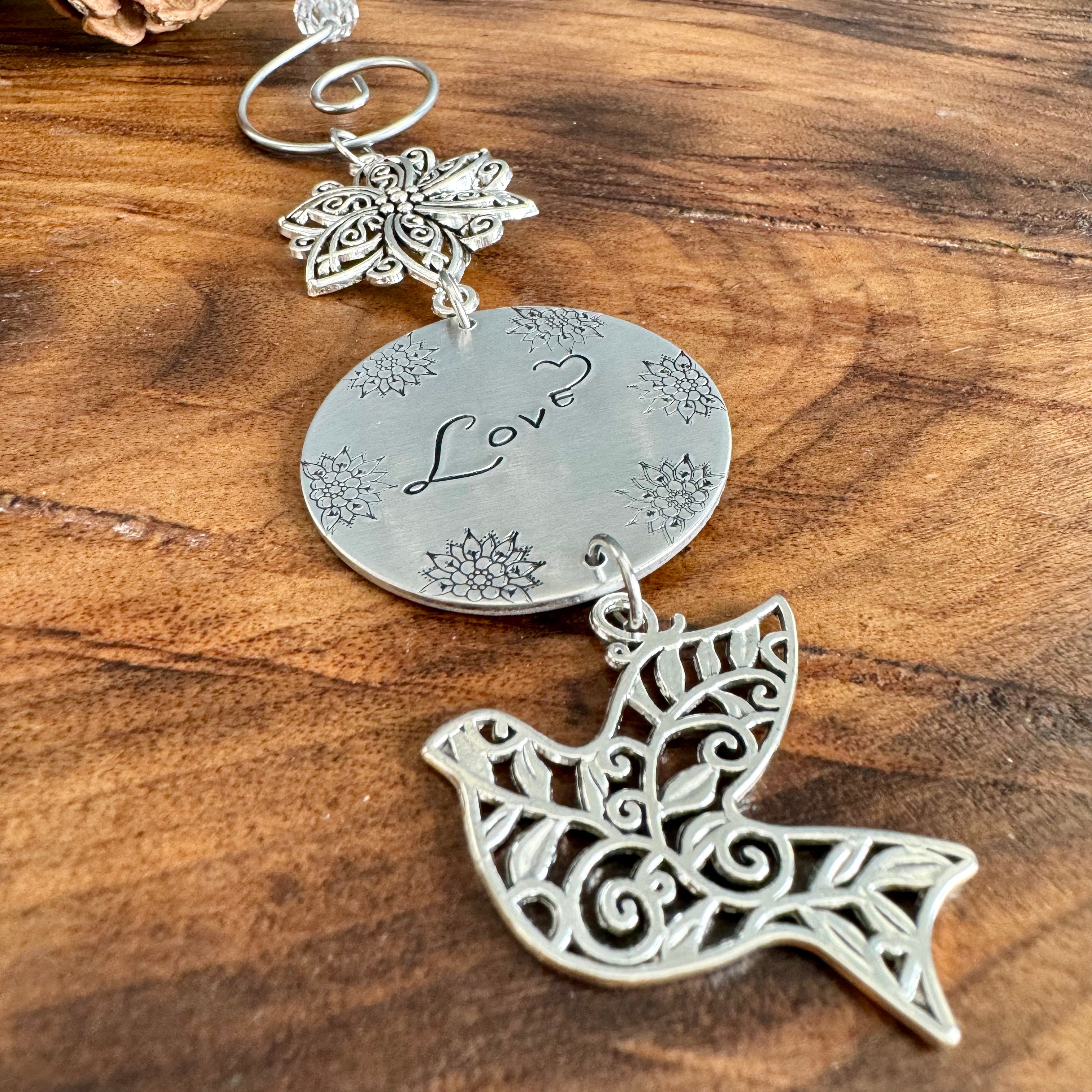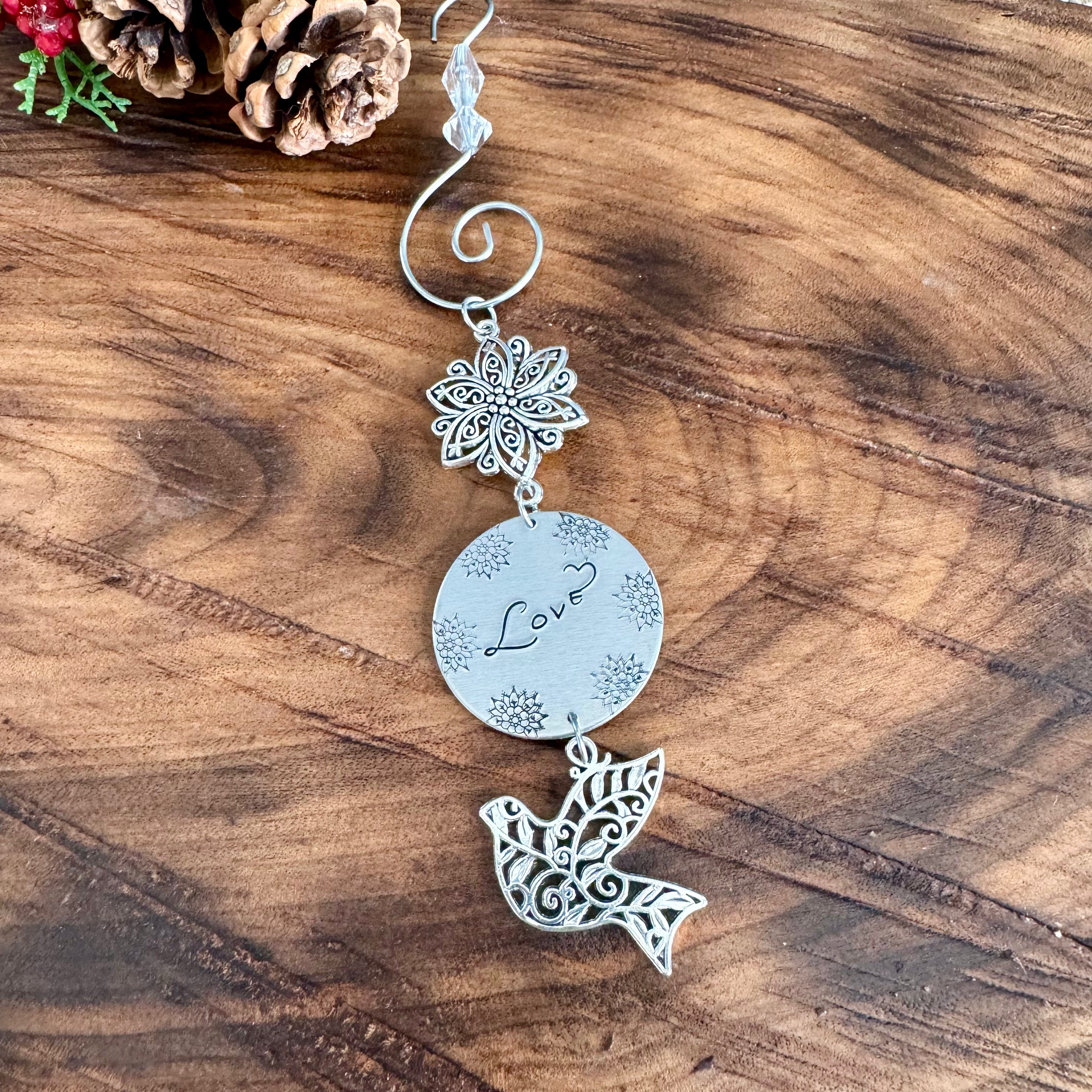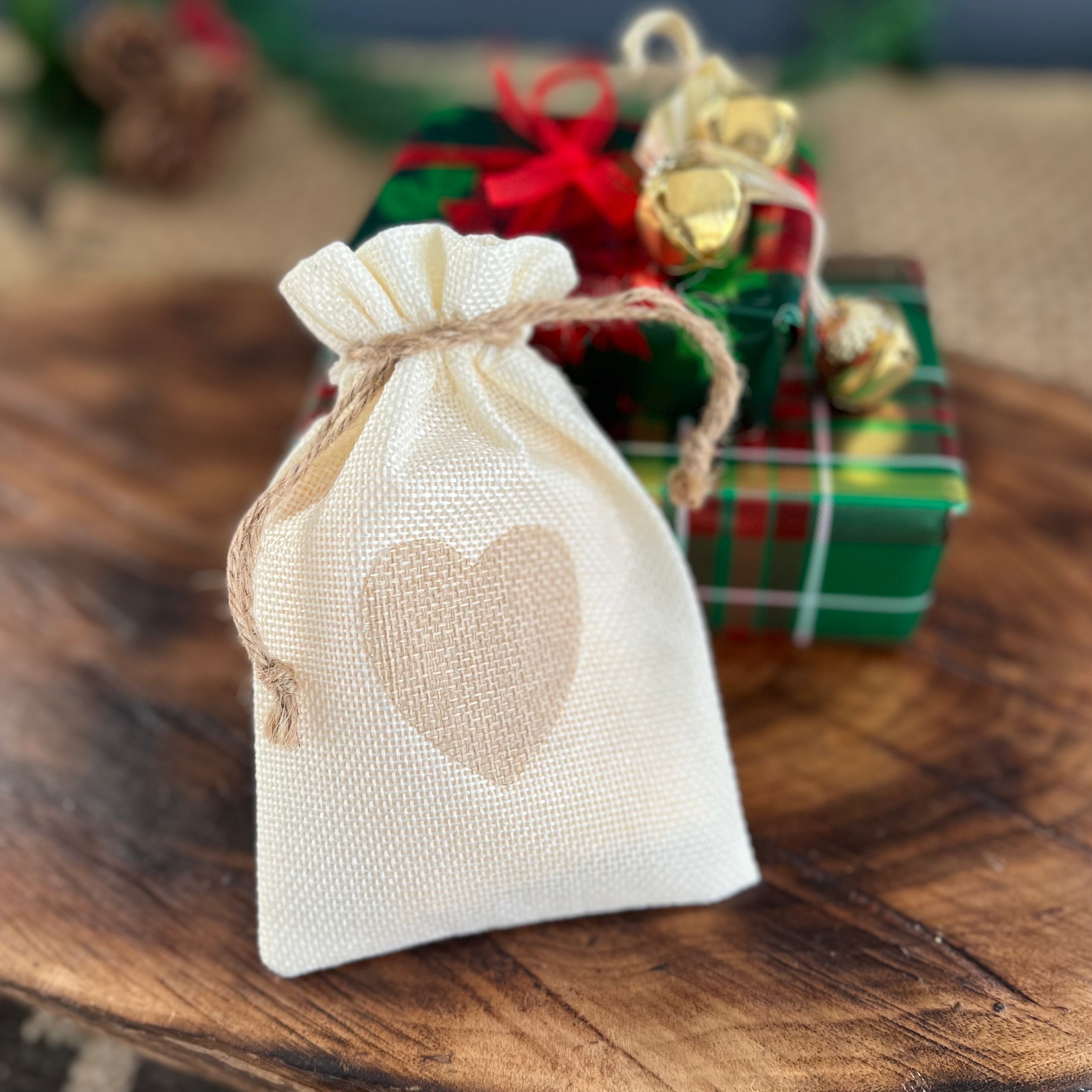 This charming mantra ornament is a wonderful present that can grace your tree or a special spot all year long. It can be customized with a single word or brief phrase; just enter your word in the personalization box.
Ornament measures 4 1/4" L by itself. 7 1/4" L with included hook
Measures 2" wide

Features flower and dove charms
Will be hand stamped with your word and

and a one-of-a-kind mandala design

Will arrive in a beautiful pouch that can be used to store and protect ornament 

Each letter is stamped by hand, one at a time in our studio. Please expect there to be slight variations in letter placements in design as yours will truly be a one-of-a-kind work of art.