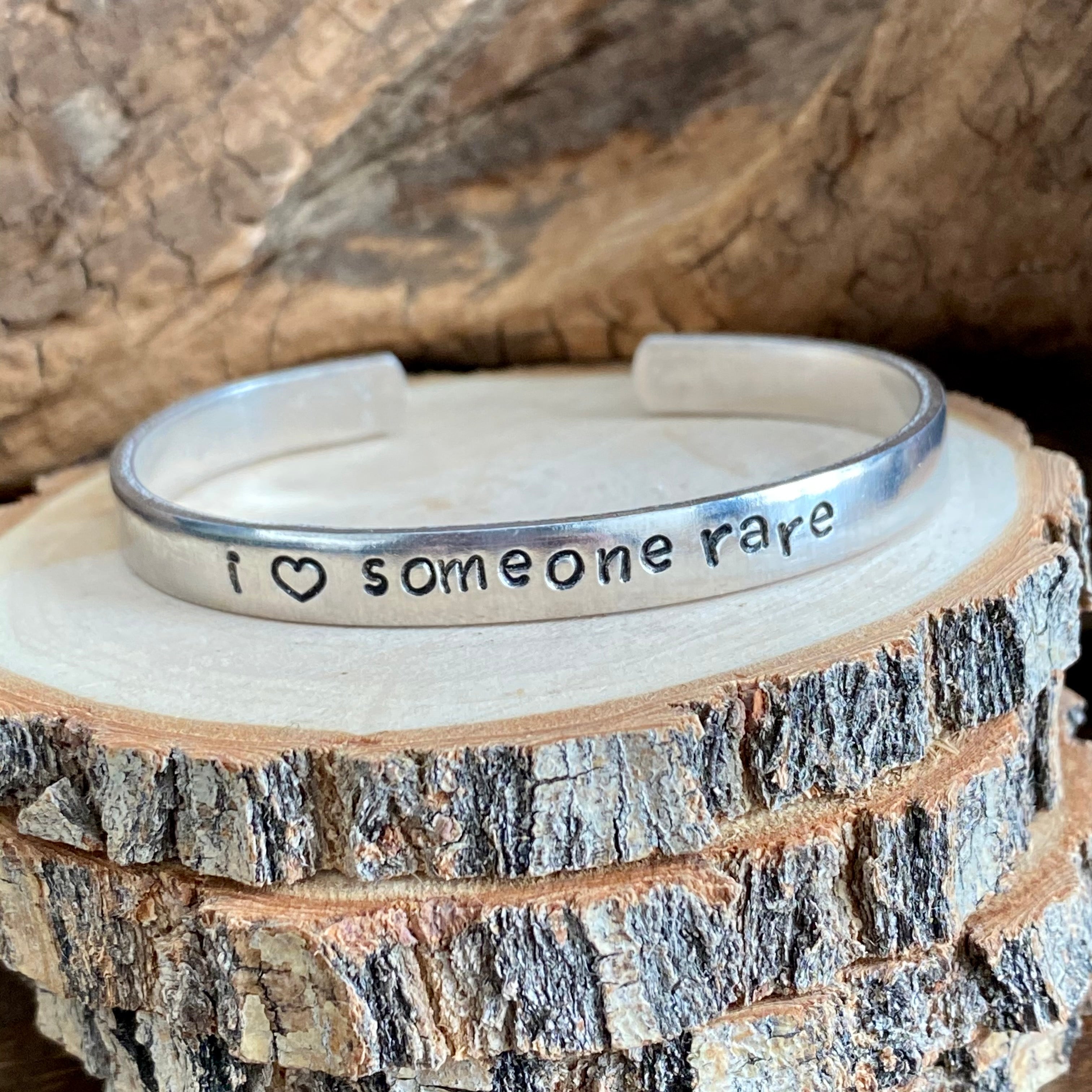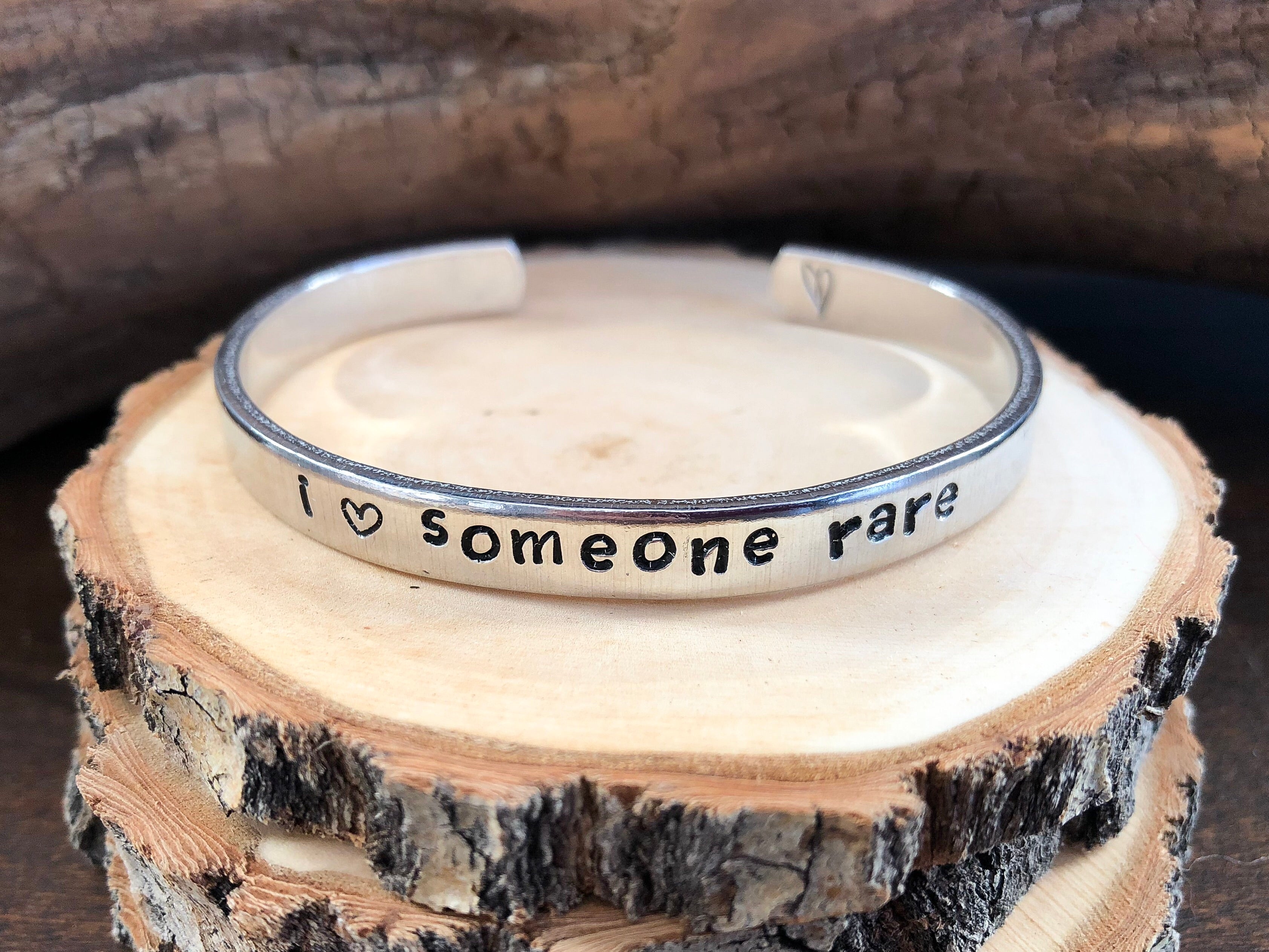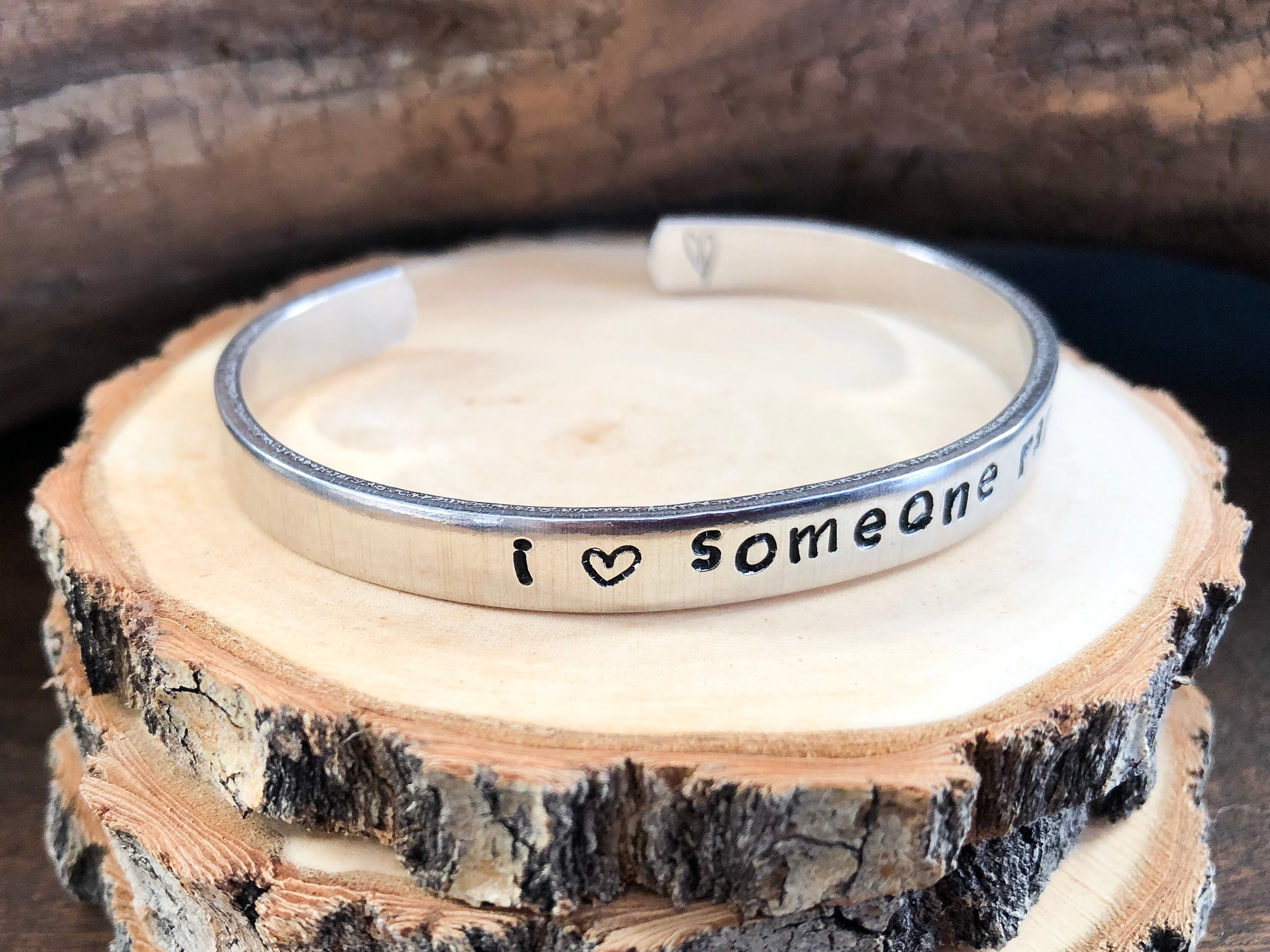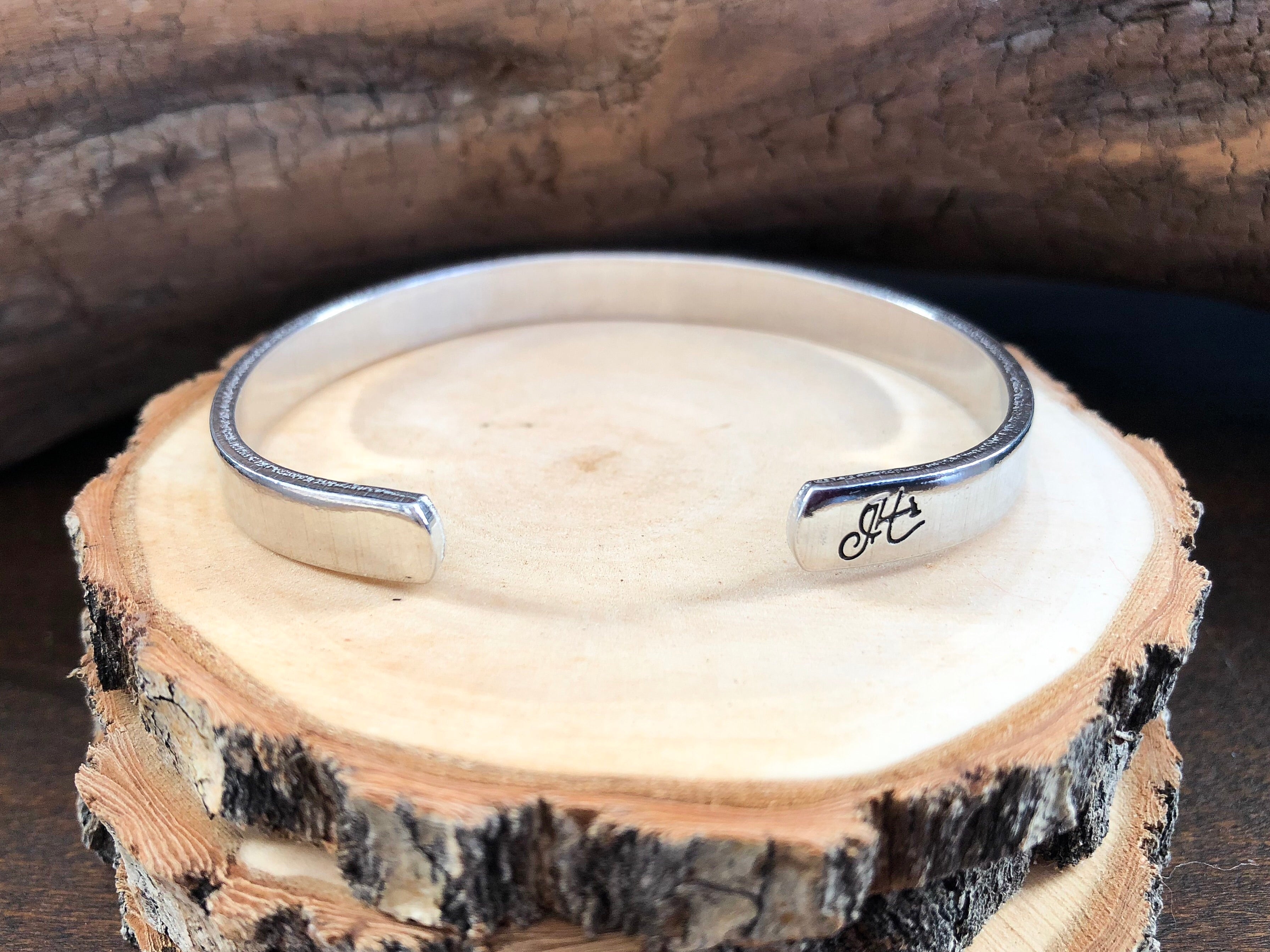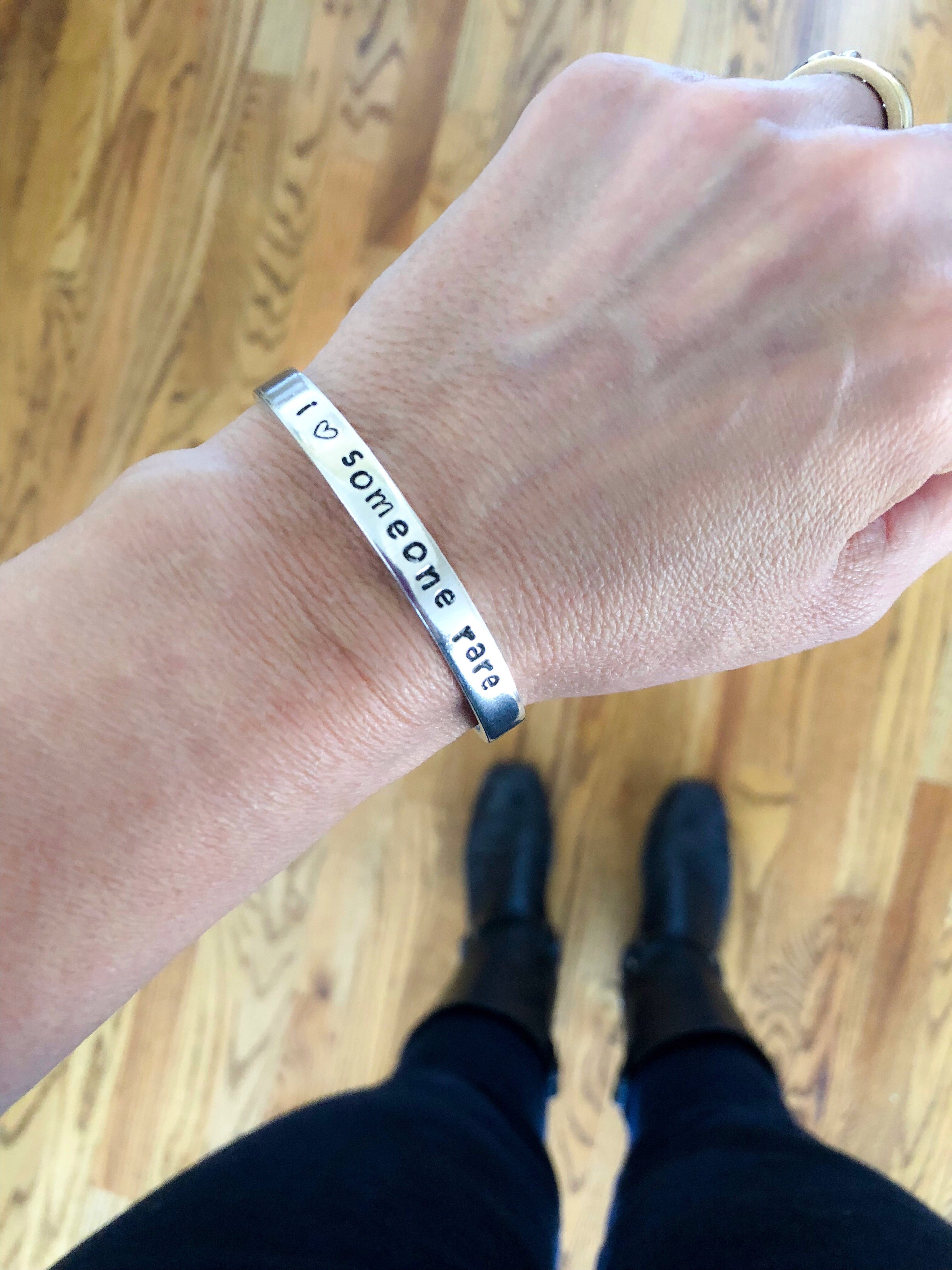 i ❤️ someone rare CURE JM FUNDRAISING BRACELET
This bracelet was designed for Rare Disease Month. 25% of sales of this bracelet will go to the Cure JM Foundation.
Cure JM is a nonprofit foundation focused on finding a cure for this rare autoimmune disease which is incurable and life-threatening. Make a difference by ordering your bracelet today!
Handmade

Measures ¼" wide

Reads 'i ❤️ someone rare'

Made of high quality aluminum

Fits a wide range of wrists

Adjustable—gently squeeze to find your perfect fit
  GOOD TO KNOW INFO
Please note that each piece is handmade so you're likely to see slight variations in the depth and spacing of the letters—your bracelet will be a true one-of-a-kind.