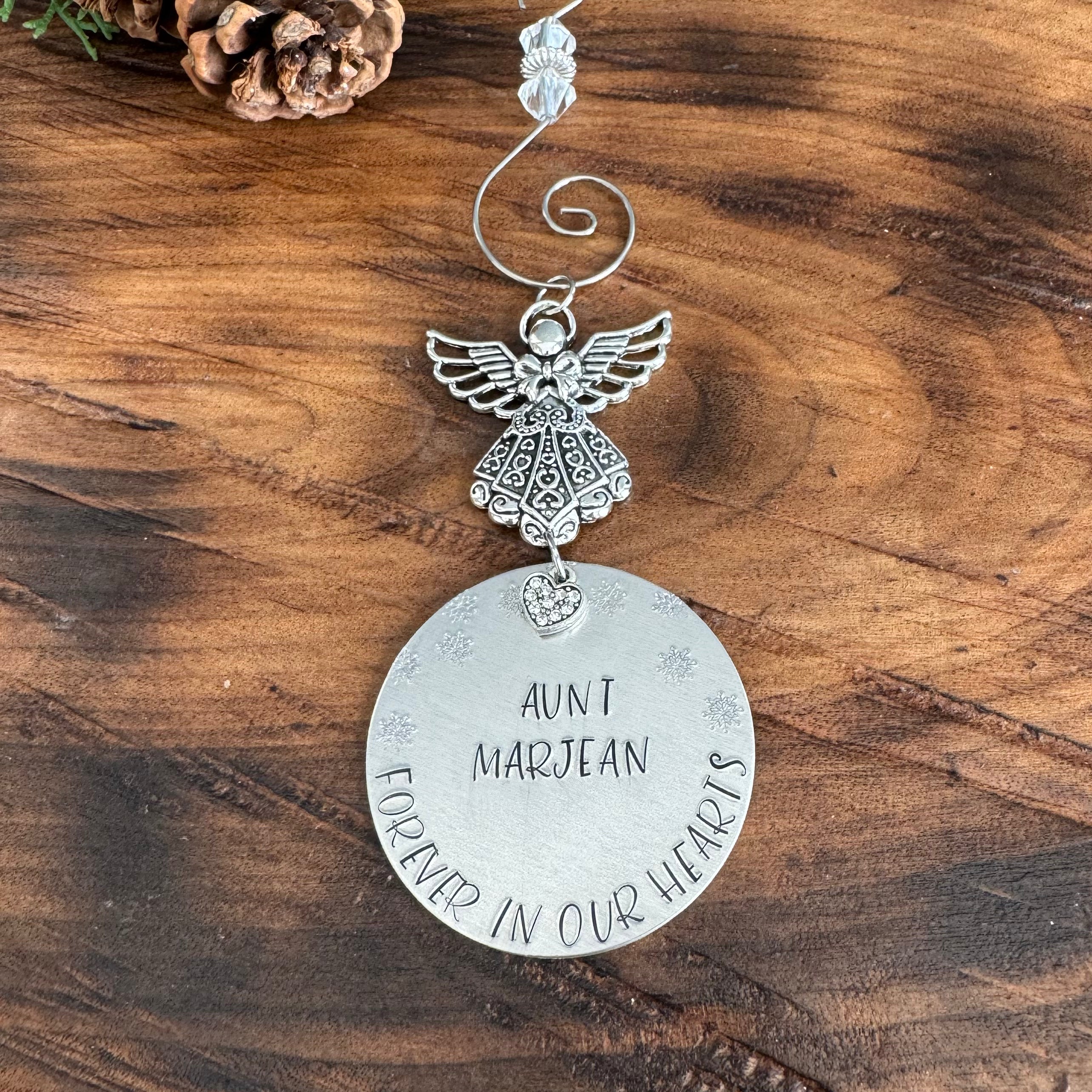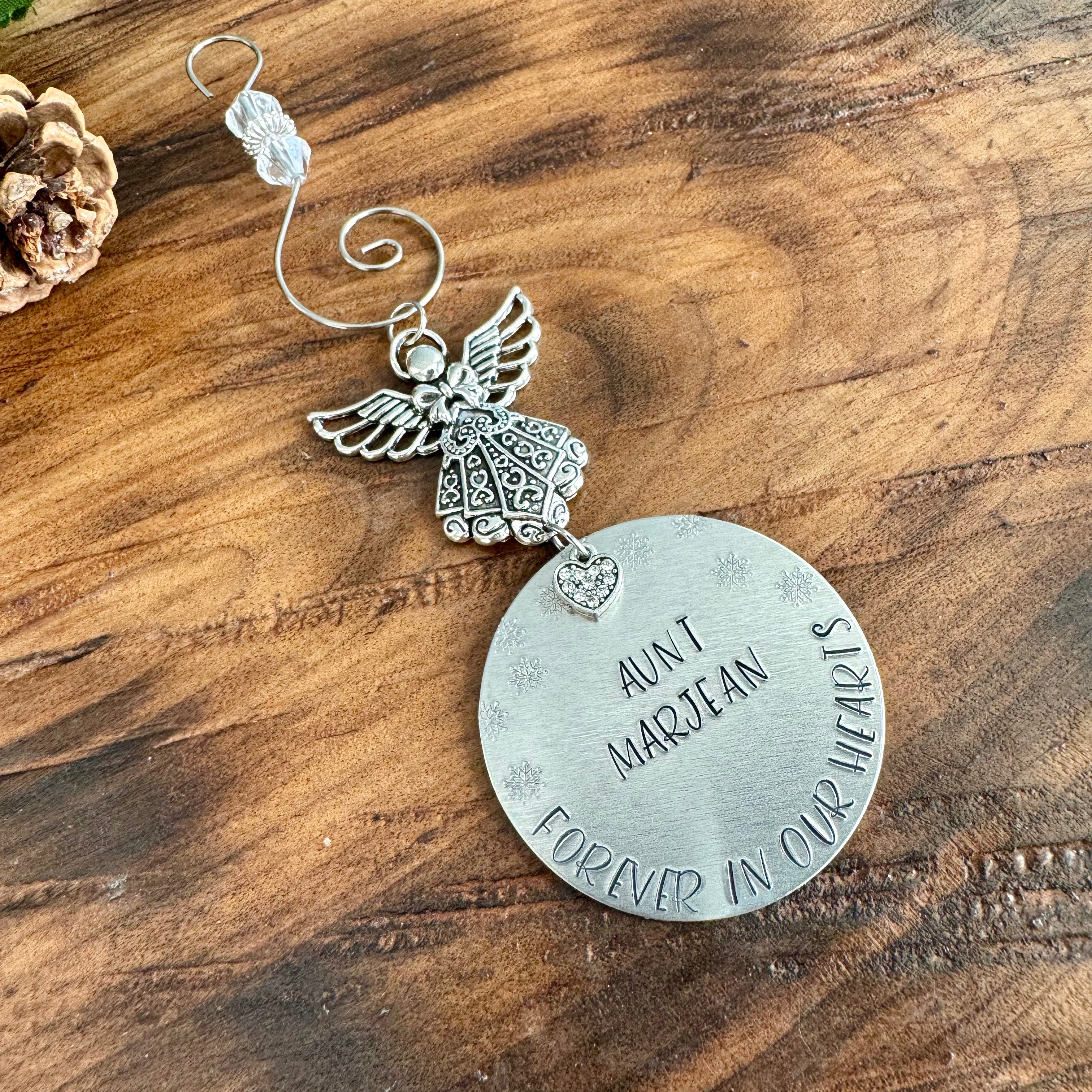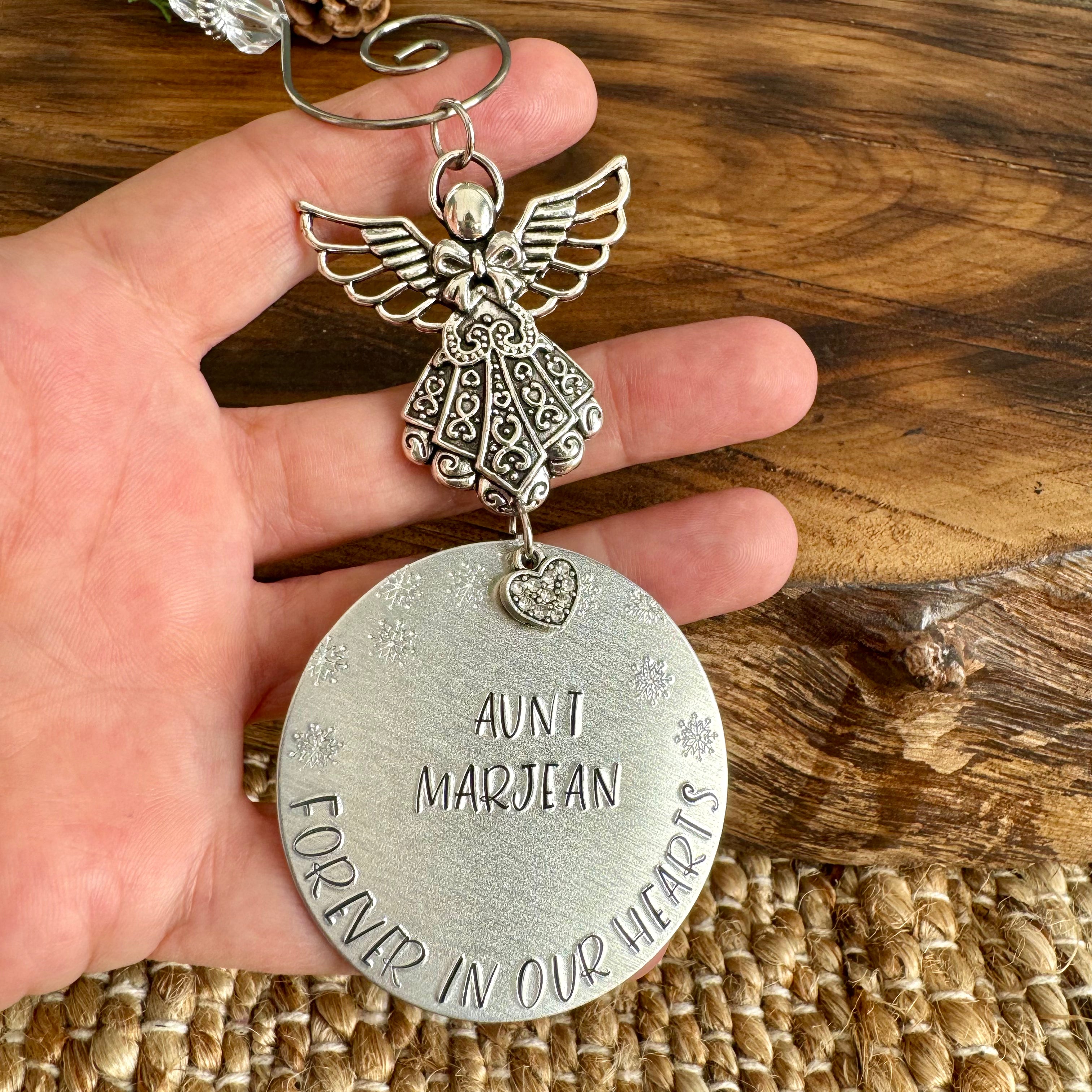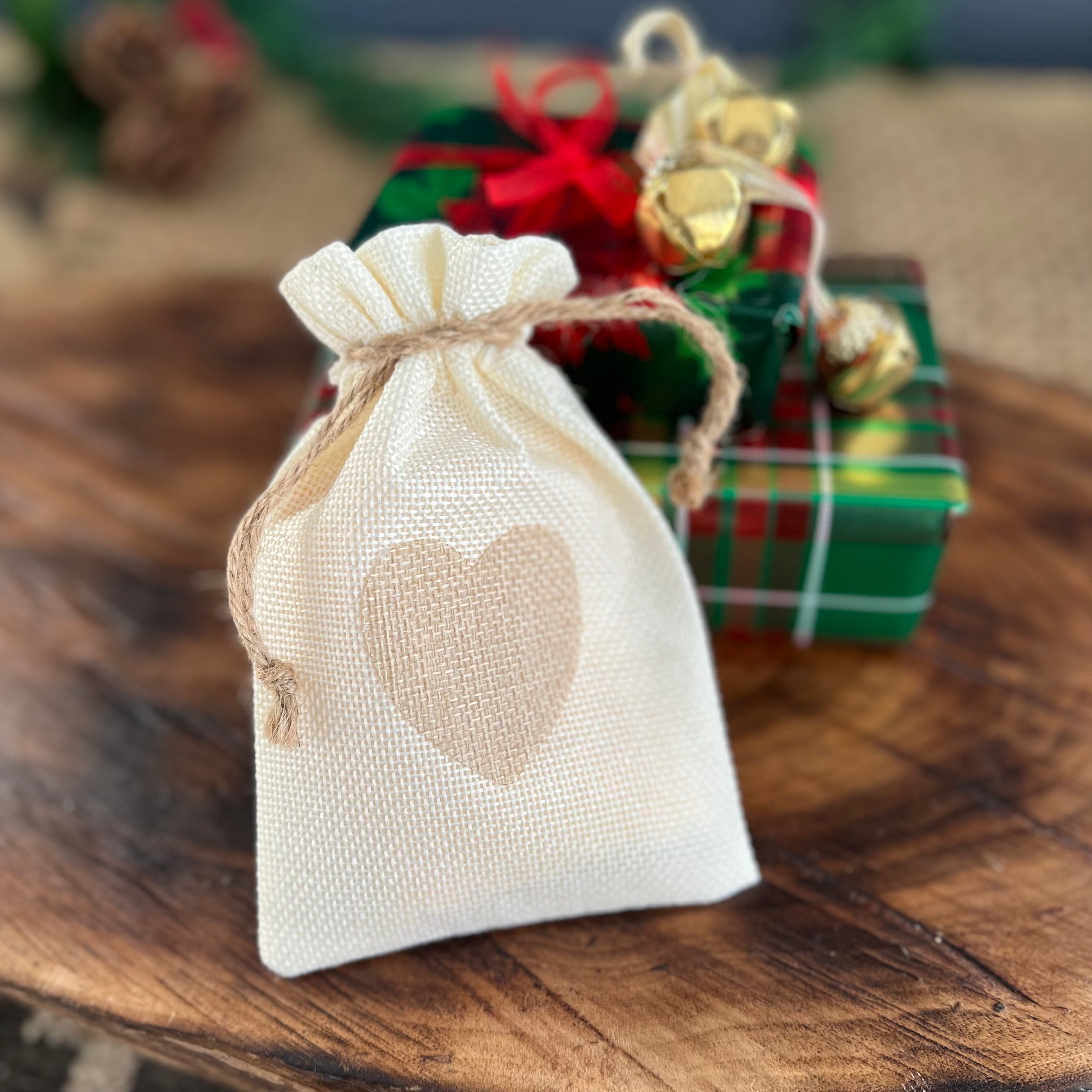 "FOREVER IN OUR HEARTS" ANGEL ORNAMENT
A heartwarming symbol of your guardians watching over you. Hang this custom made ornament with a loved one's name inscribed in a special place in your home all year round, or on the Christmas tree. It will be made hand stamped with love.
Hand stamped with "Forever in our hearts" and a loved one's name 
Measures 5.5" by 6" L and 6.5 with the included hook
Measures 2" wide
Will arrive in a beautiful pouch that can be used to store and protect ornament 

Each letter is stamped by hand, one at a time in our studio. Please expect there to be slight variations in letter placements in design as yours will truly be a one-of-a-kind work of art.