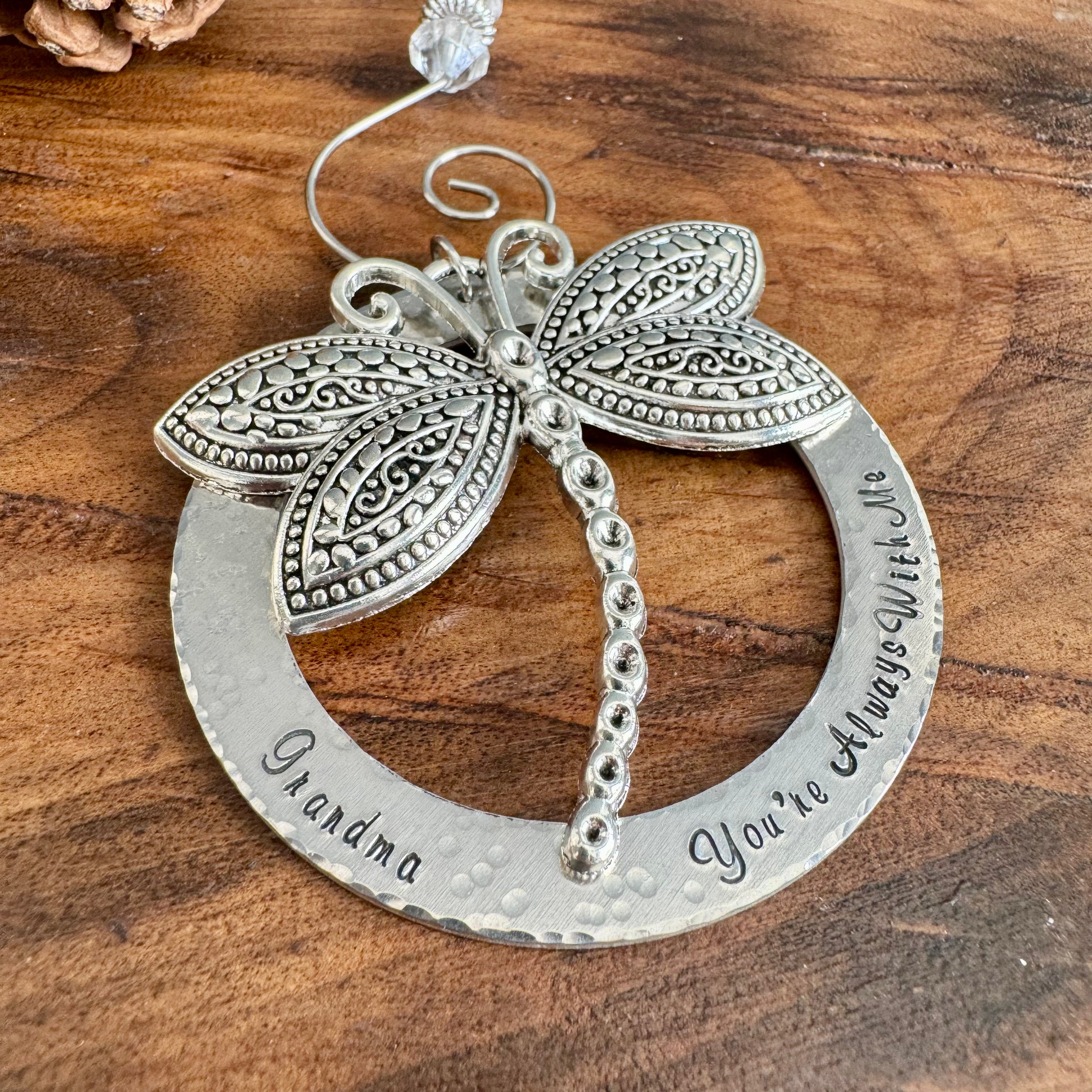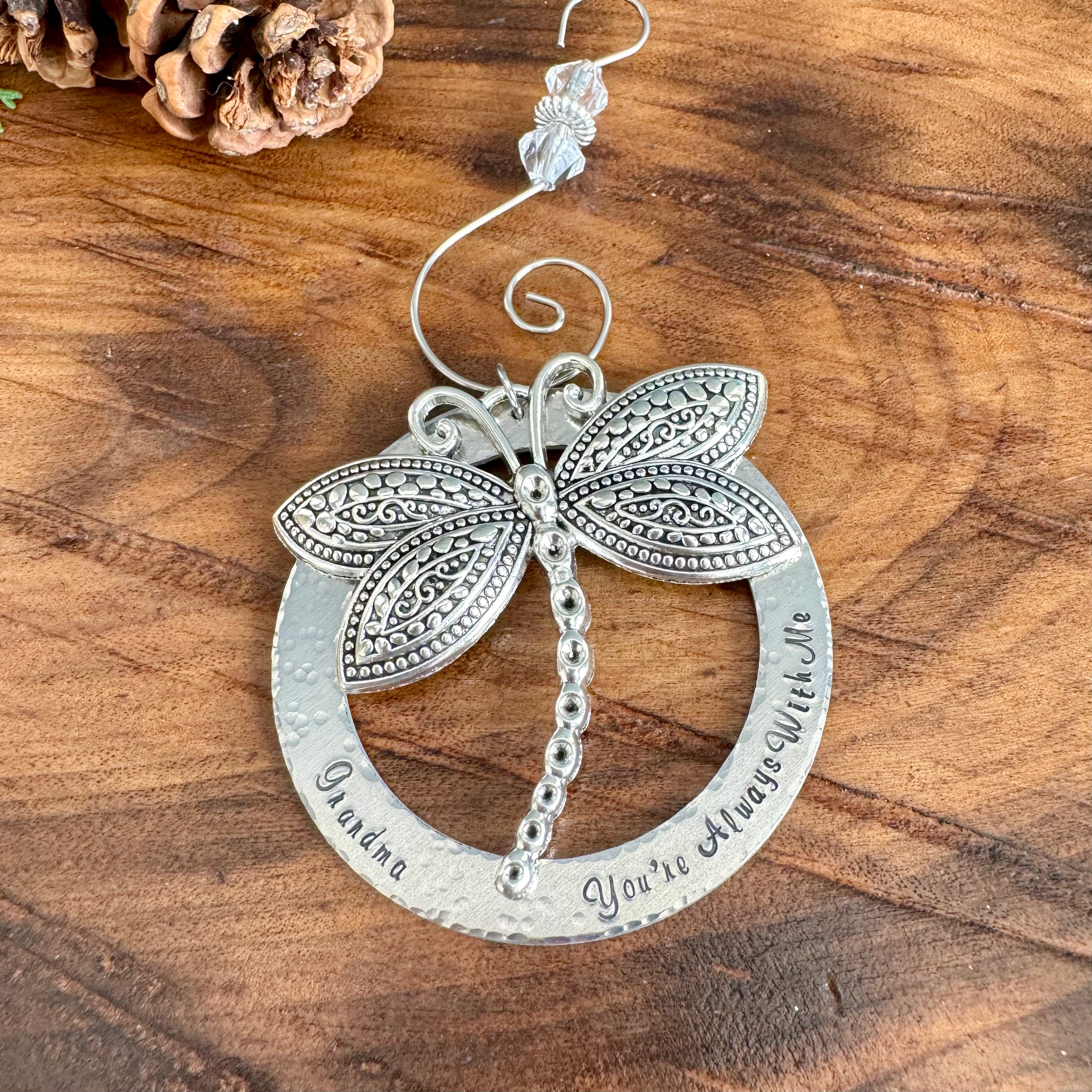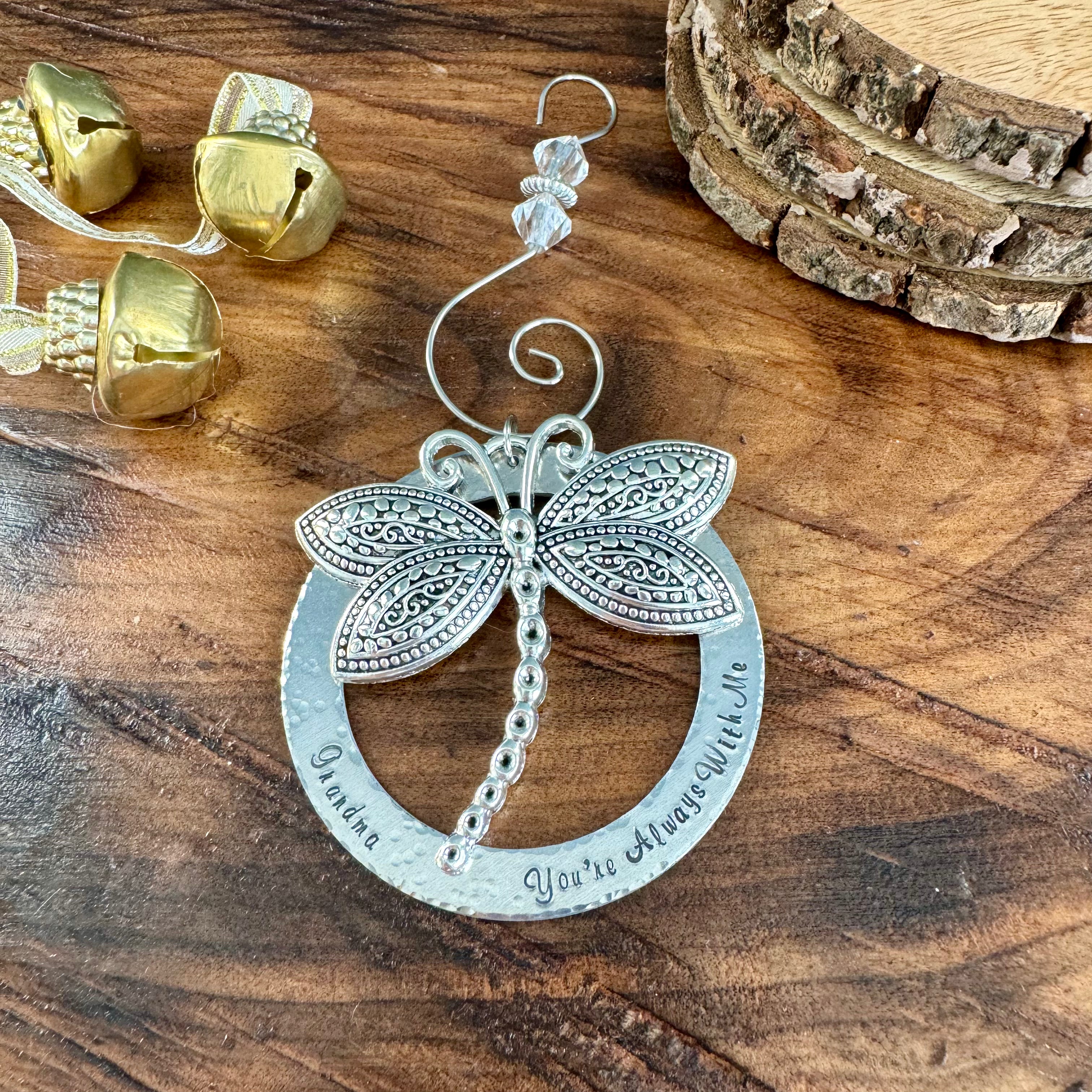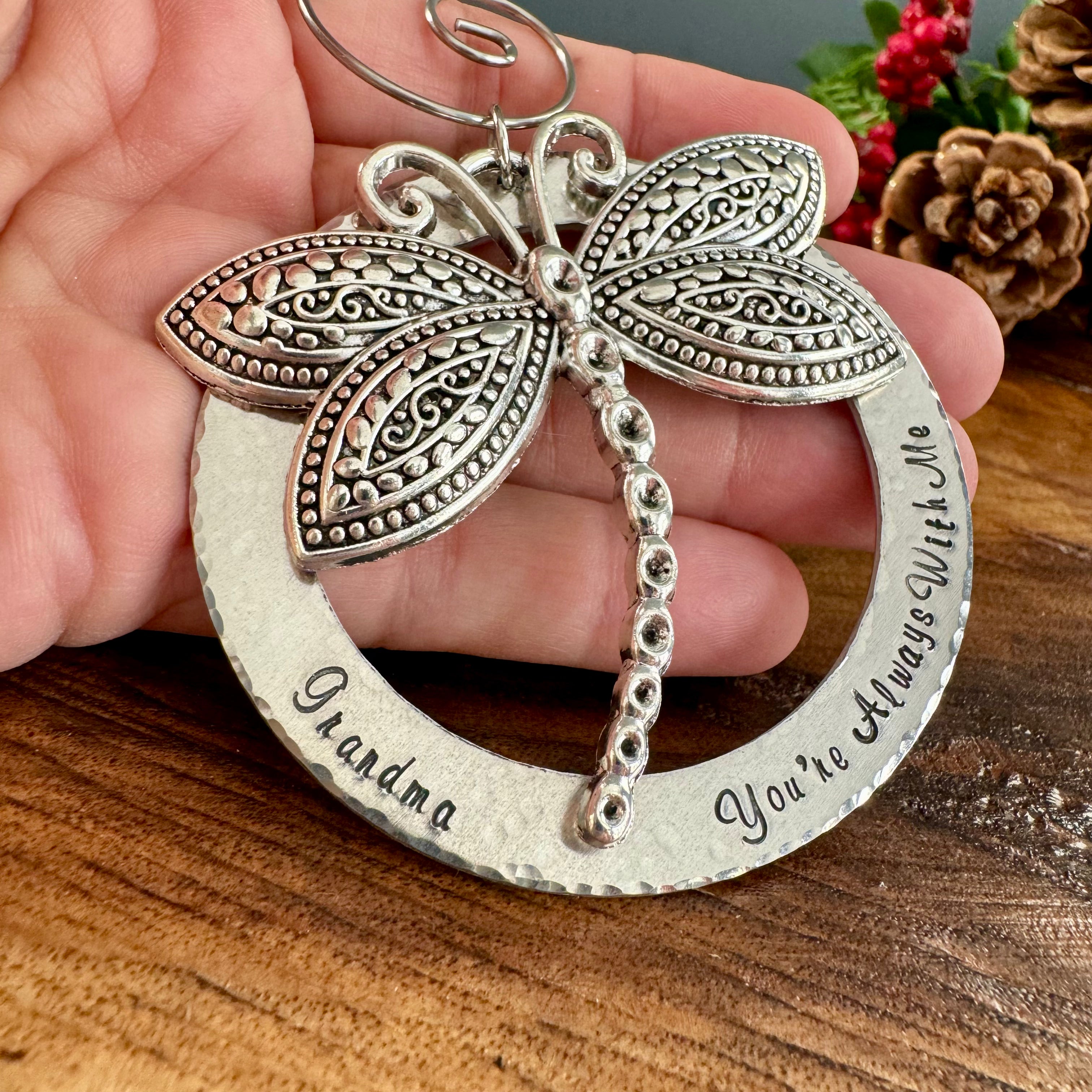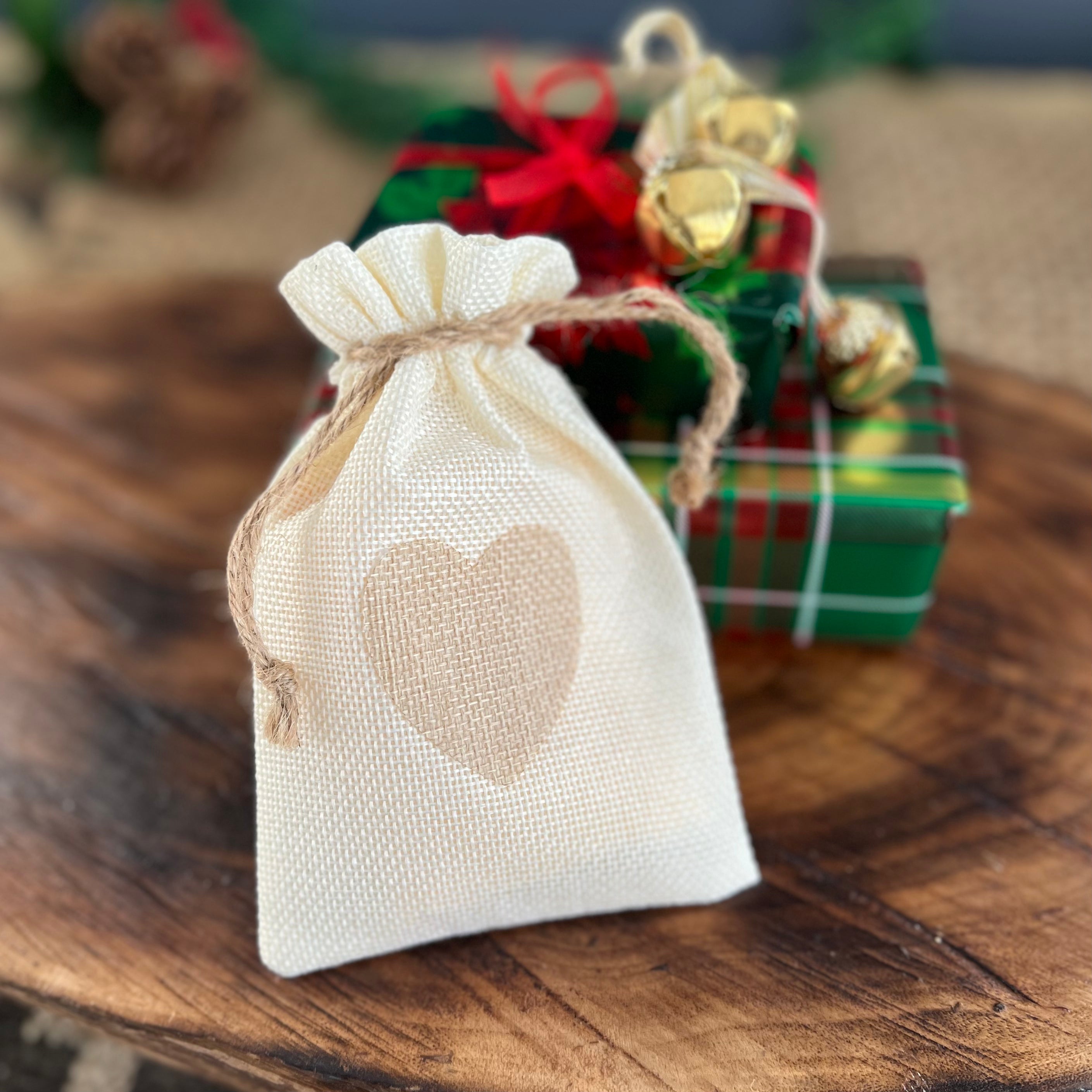 DRAGONFLY MEMORIAL ORNAMENT
Dragonflies are a symbol of strength, resilience, and hope. This ornament can be displayed in a special spot year round as well as on the Christmas tree. "You're always with me" will be hand stamped, along with your loved one's name. Please include the name and in the personalization box.
Measures 2.5"W x 6.5"L on included hook
Will be hand stamped with your loved one's name

Will arrive in a beautiful pouch that can be used to store and protect ornament 

Each letter is stamped by hand, one at a time in our studio. Please expect there to be slight variations in letter placements in design as yours will truly be a one-of-a-kind work of art.