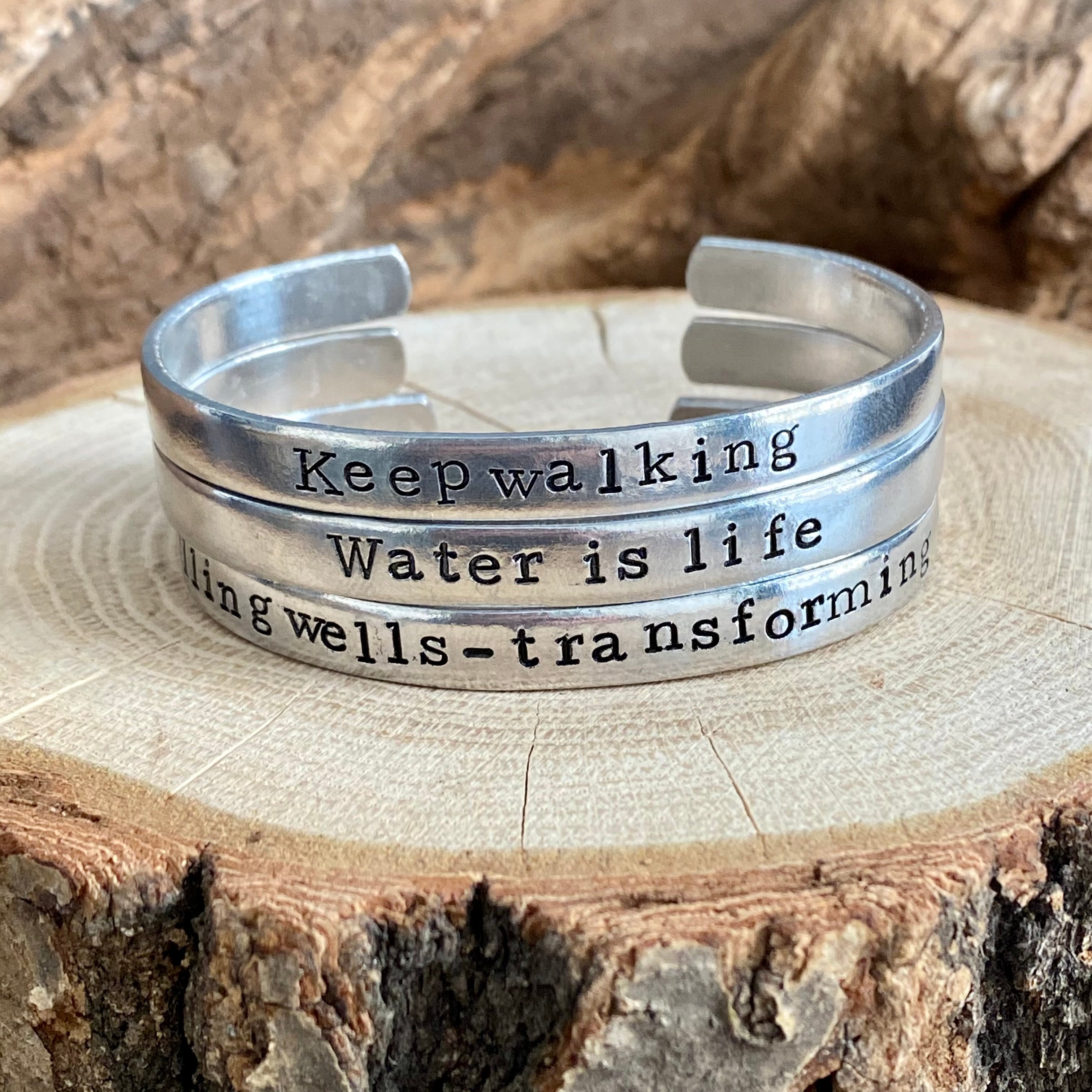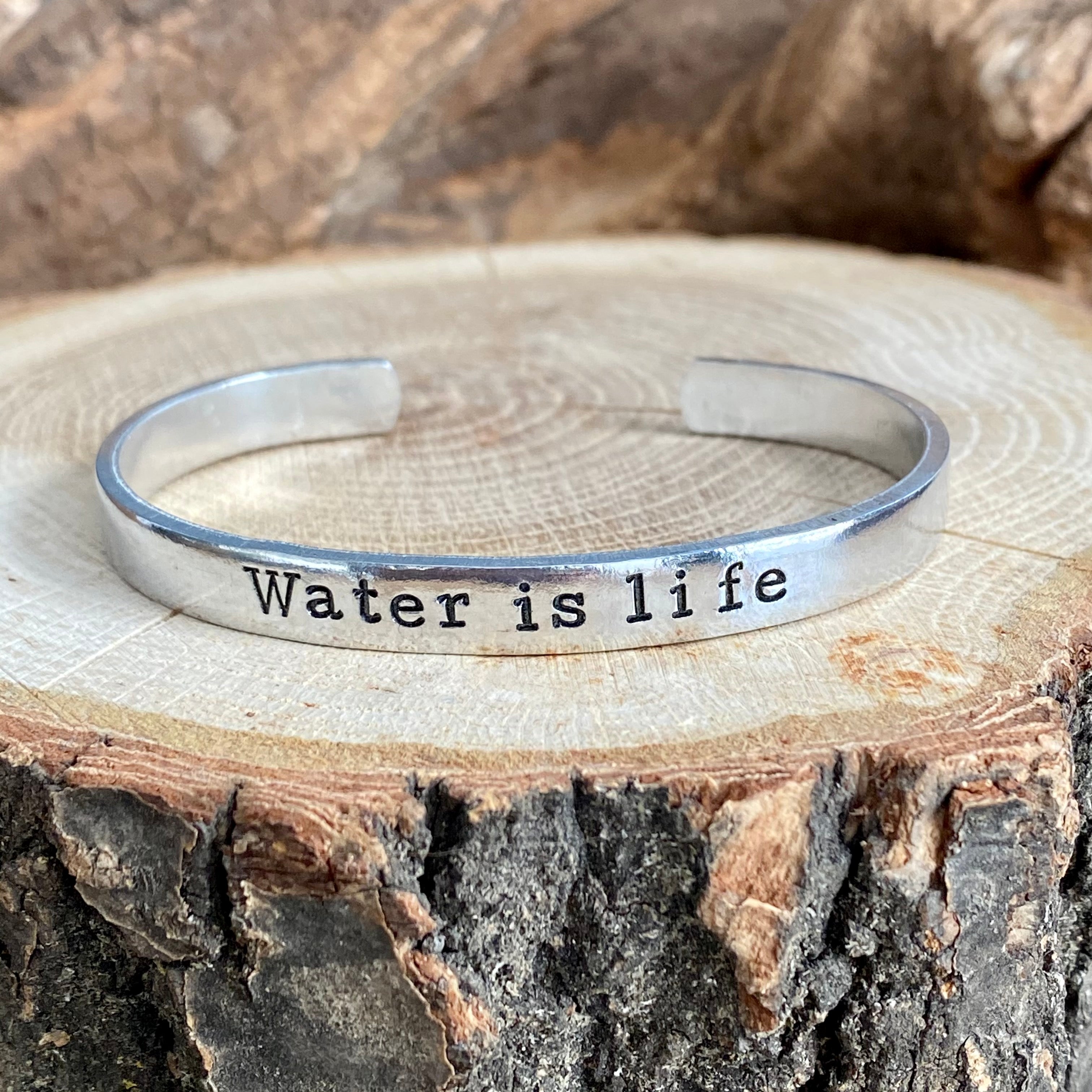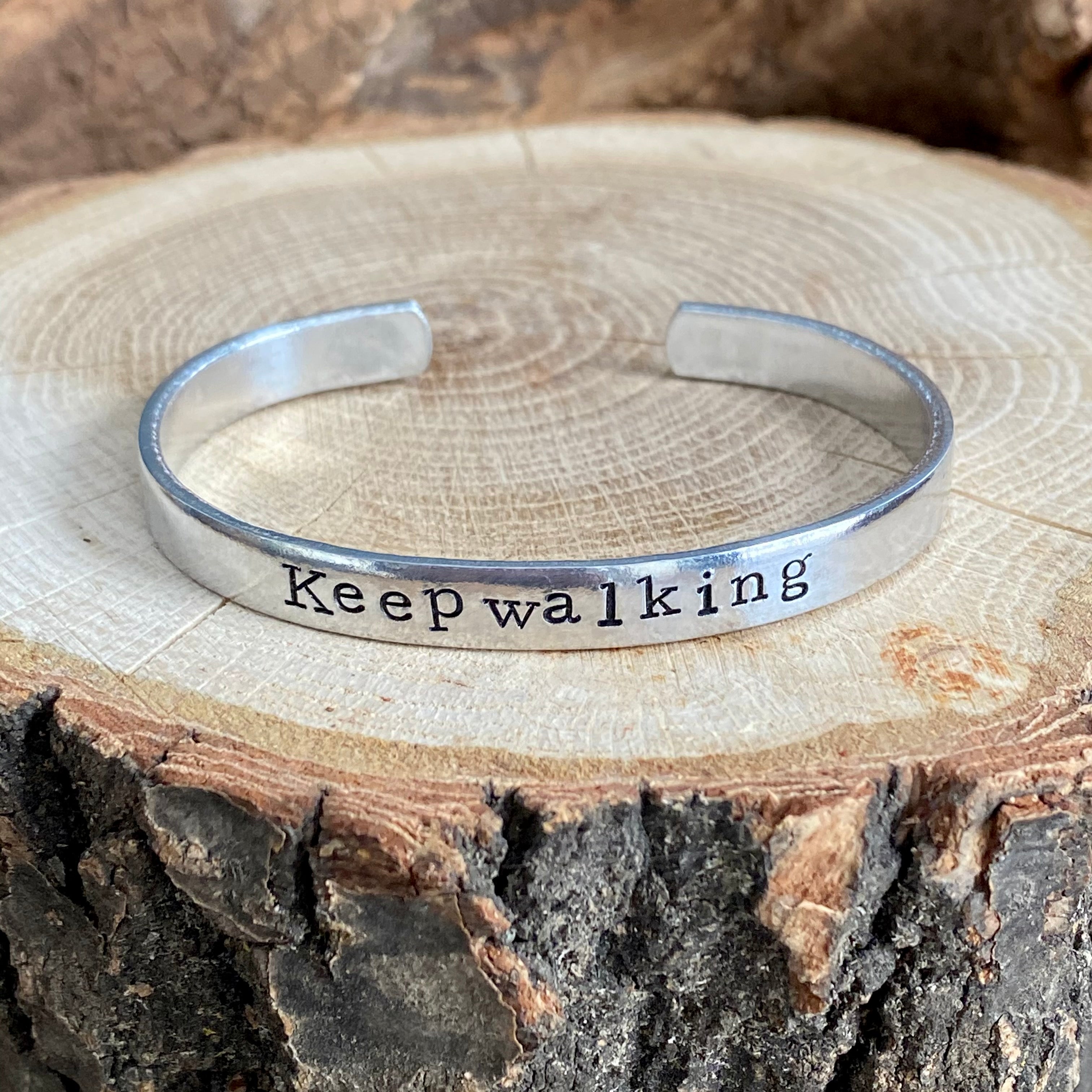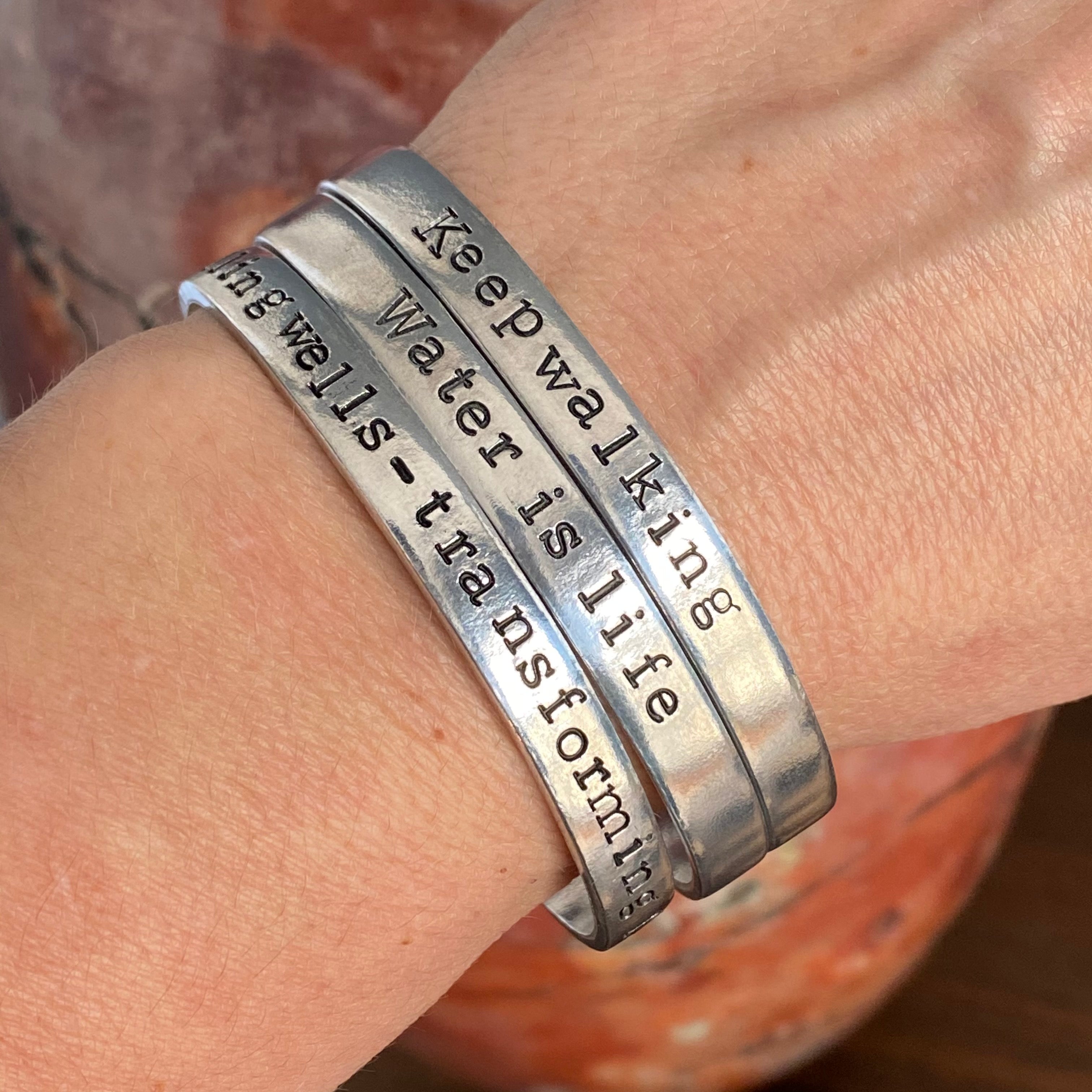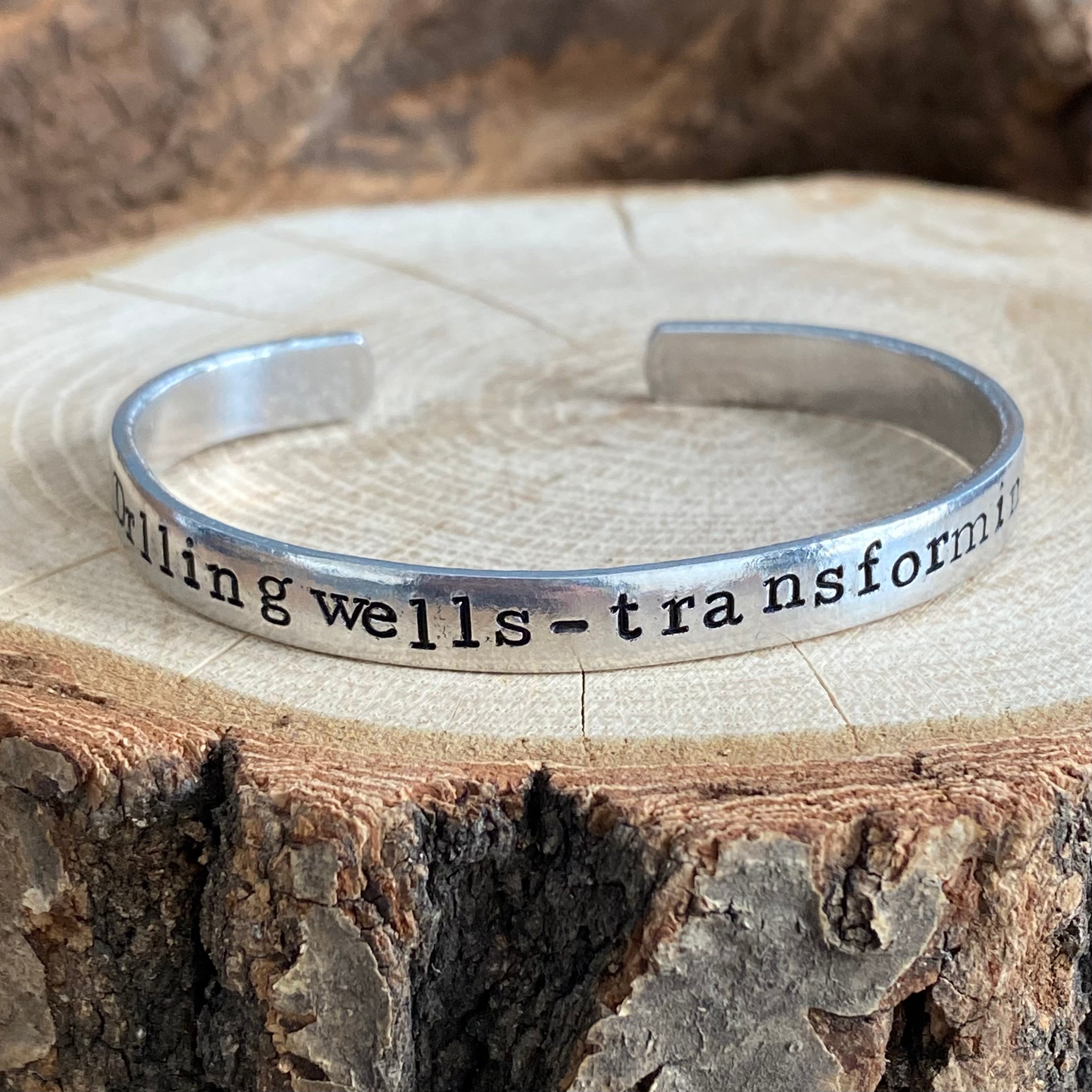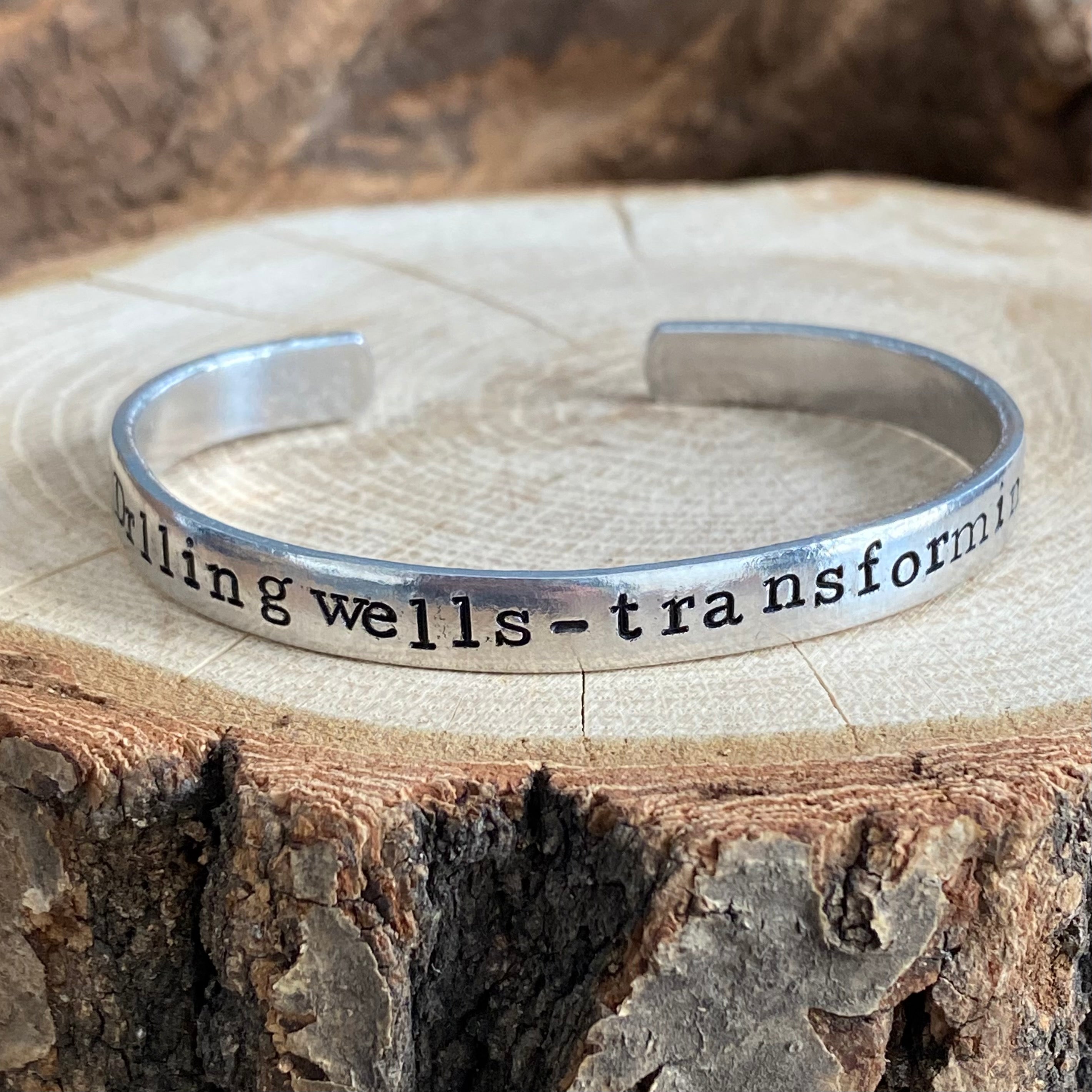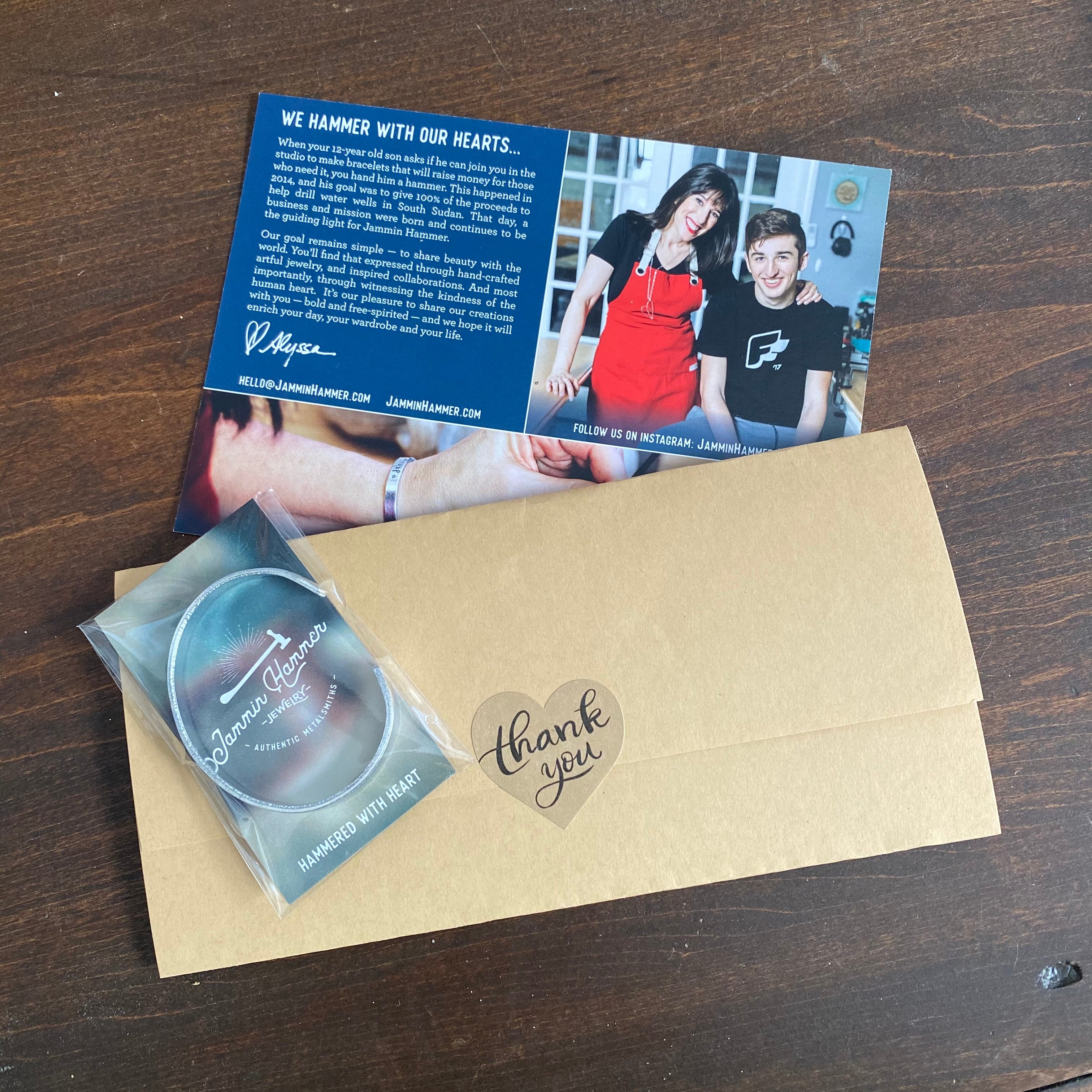 WATER FOR S.SUDAN FUNDRAISER
This bracelet is the piece that started Jammin Hammer Jewelry  
These bracelets are made by Jordan Miner. He makes each one with love and donates 100% of his proceeds to an organization called Water for South Sudan. He started making these when he was just 12 and is now in college and still going strong!
Order your bracelet today to support this great organization!
The handmade bracelet measures 1/4" wide
Select the phrase of your choice, "Keep walking" "Water is life" or "Drilling wells - transforming lives"
Bracelet made from high quality aluminum and will not tarnish
Adjustable- gently squeeze to find your perfect fit
Each letter stamped by hand in our studio
  GOOD TO KNOW INFO
Please note that each piece is handmade so you're likely to see slight variations in the depth and spacing of the letters—your bracelet will be a true one-of-a-kind.