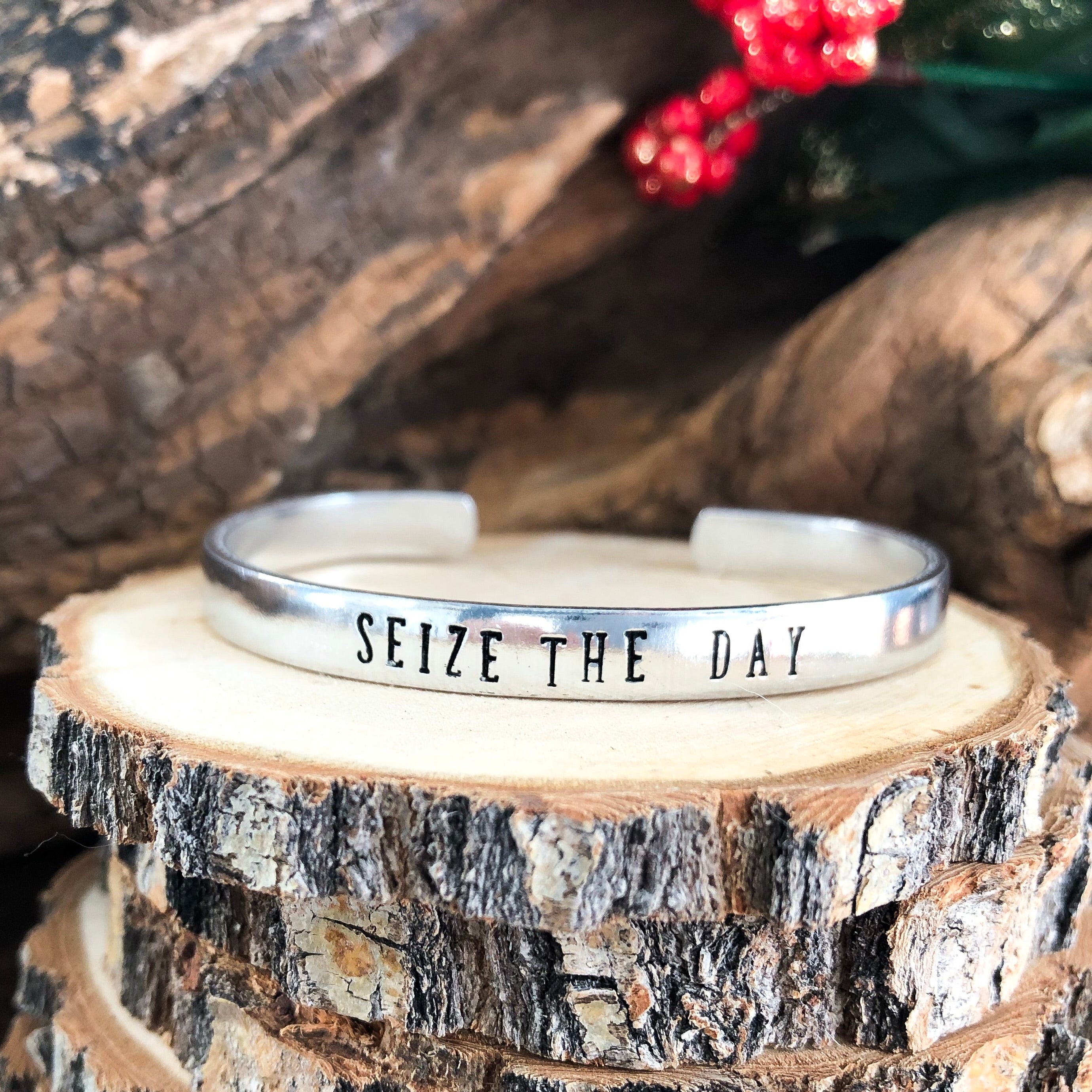 SEIZE THE DAY BRACELET FUNDRAISER FOR EPILEPSY
November is Epilepsy Awareness Month. Seize the day with this handcrafted silver bracelet. 100% of your purchase will be donated Epilepsy Foundation New England. Their 
mission is to lead the fight to overcome the challenges of living with epilepsy and to accelerate therapies to stop seizures, find cures, and save lives.
GOOD TO KNOW INFO
Handmade

Measures ¼" wide x 6" long

Reads "SEIZE THE DAY"

Made of high quality, pure aluminum

Fits a wide range of wrists

Adjustable—gently squeeze to find your perfect fit
Please note that each piece is handmade so you're likely to see slight variations in the depth and spacing of the letters—your bracelet will be a true one-of-a-kind.
Thank you for supporting Epilepsy Foundation New England. Please check our our other Epilepsy fundraising items including our Epilepsy Warrior Ornament and Seize the Day Ornament.