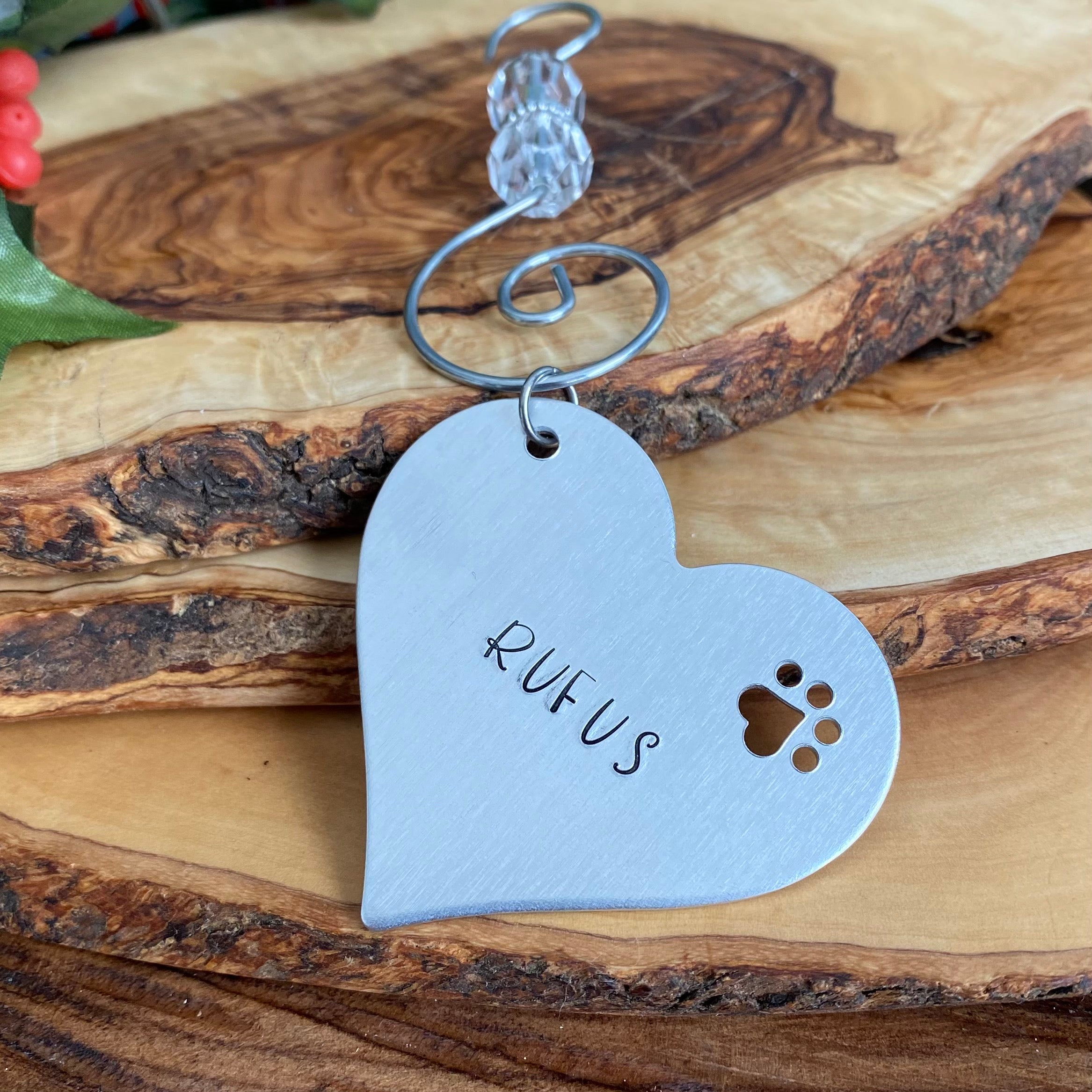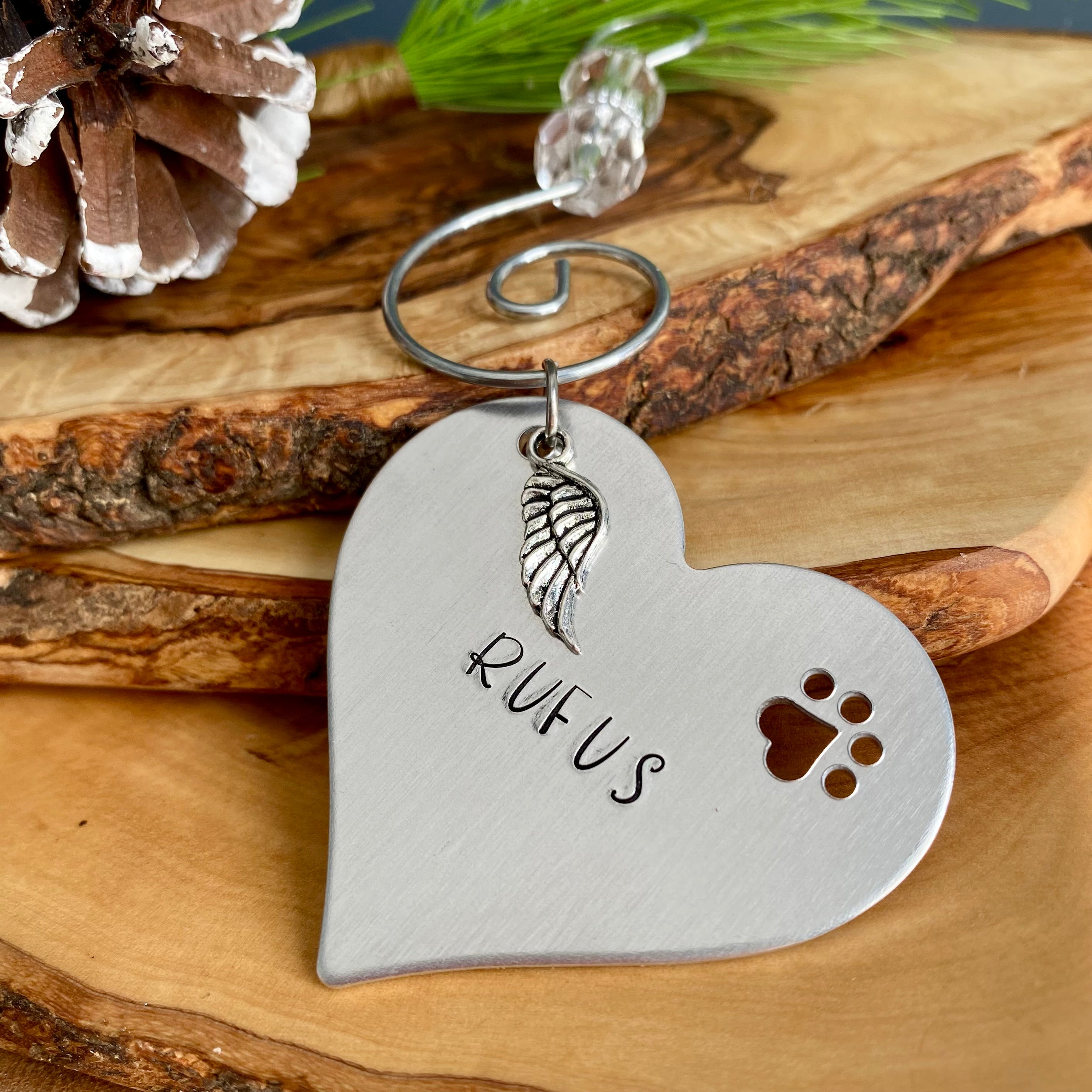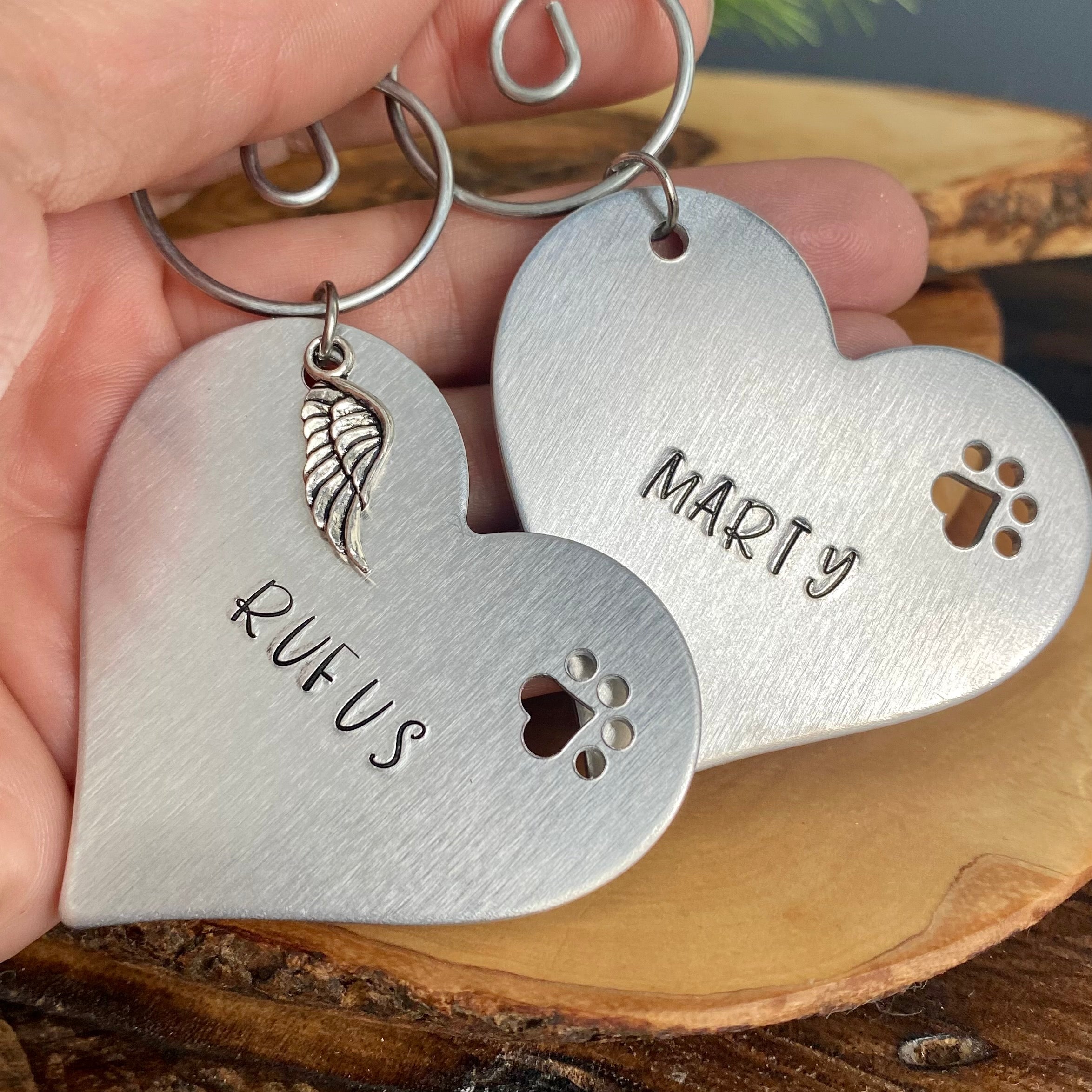 Add an adorable addition to your tree with the name of your dog or cat. We'll even add a free angel wing for a fur baby that has crossed over the rainbow bridge. 
Made from high quality aluminum and will not tarnish
Ornament is 2 inches in diameter and with included hook it measures 5 inches long
Adorable heart paw prints cut out 
Personalized with your pet's name - Just leave name in personalization box
Each letter stamped by hand in our studio
Please note that each piece is handmade so you're likely to see slight variations in the depth and spacing of the letters—your ornament will be a true one-of-a-kind. If your dog's name is too long with the pictured font we may need to choose a smaller font.

Angel Wing charms may vary from photo.