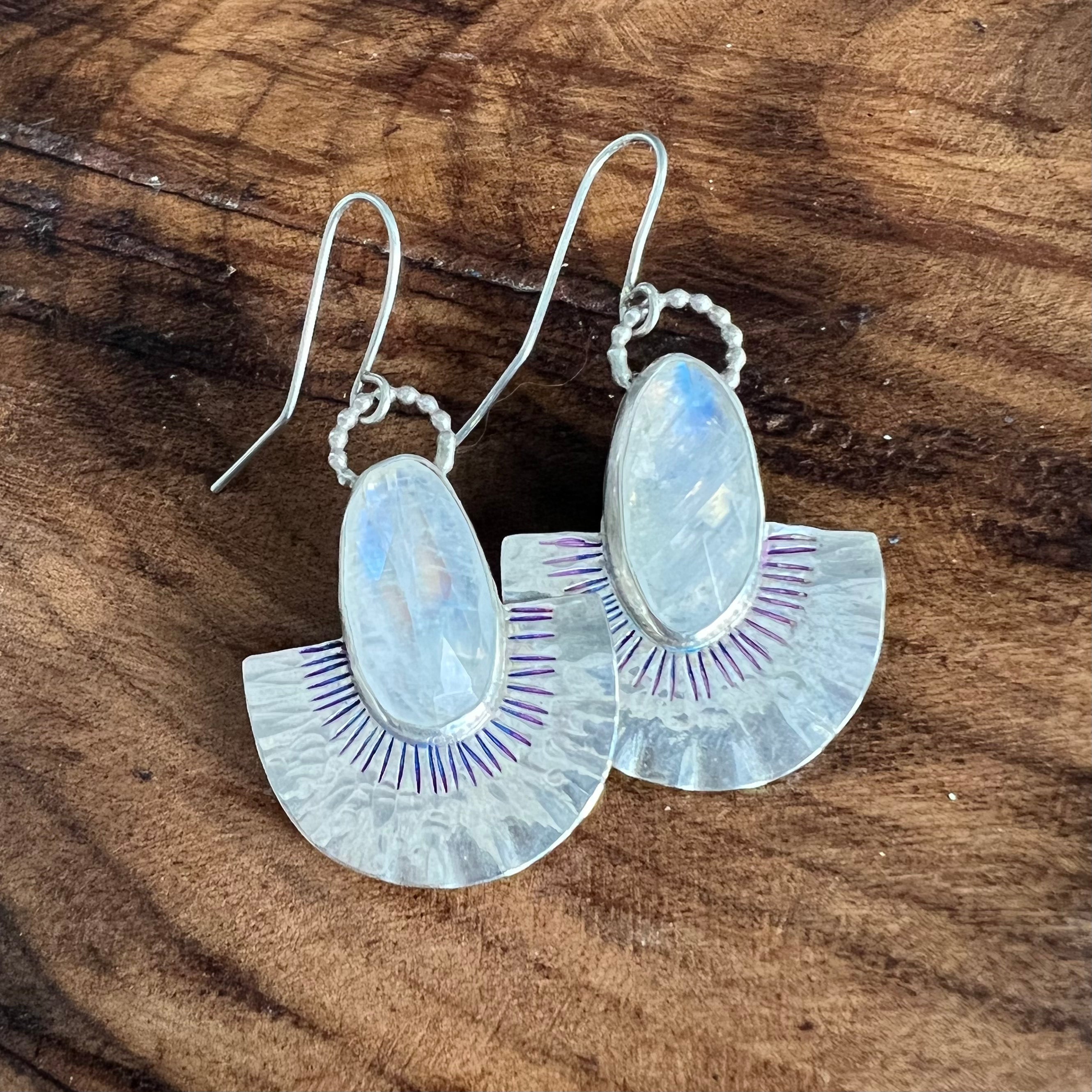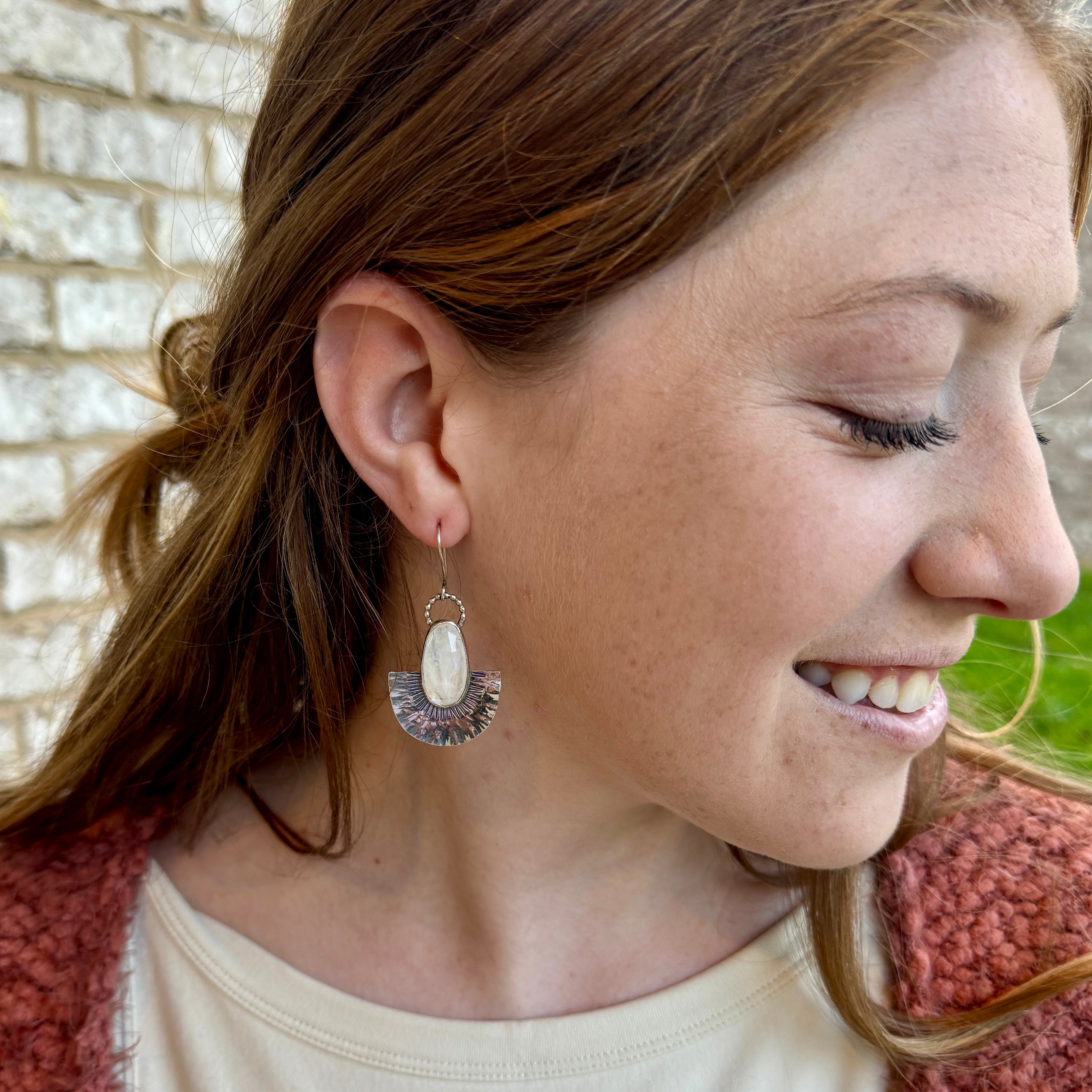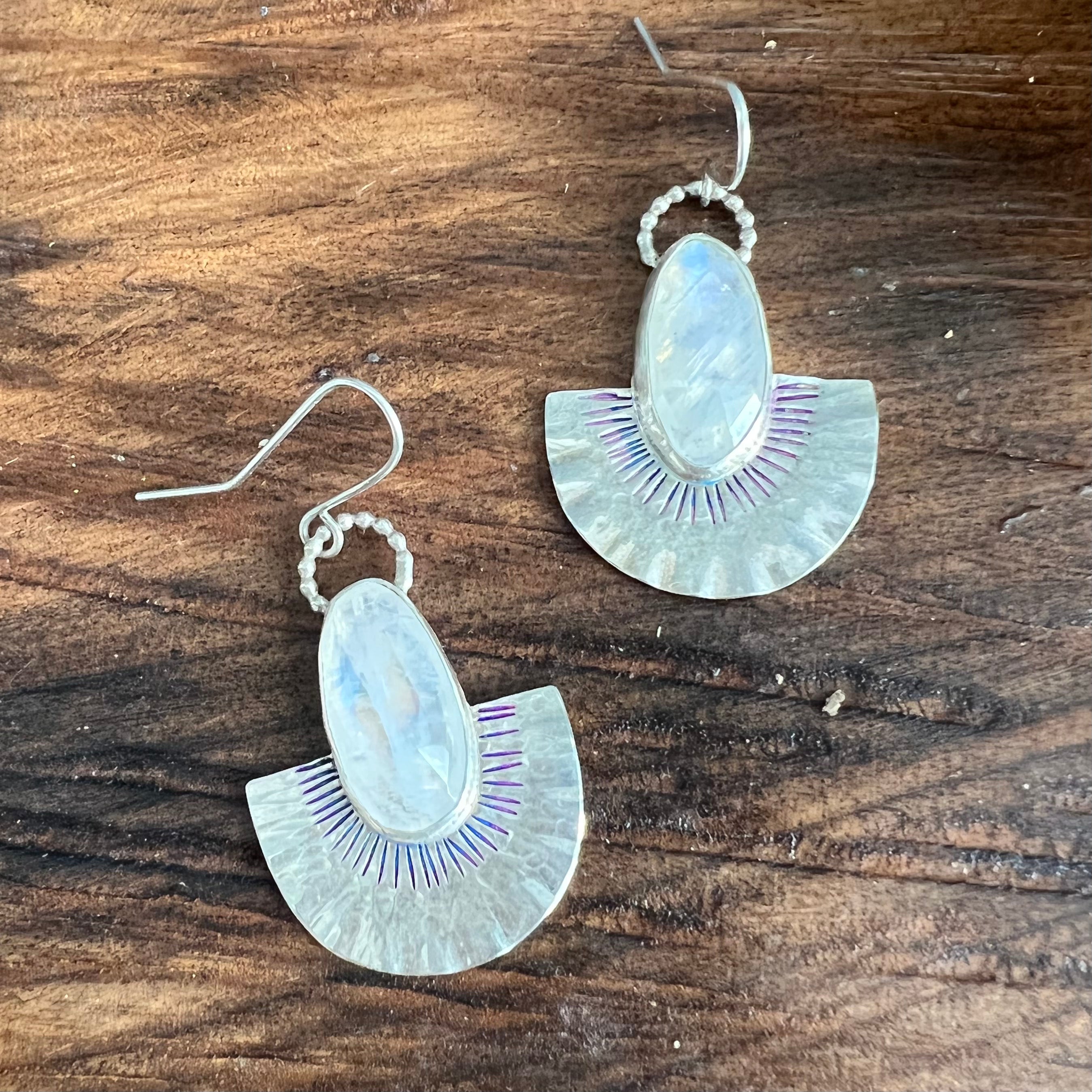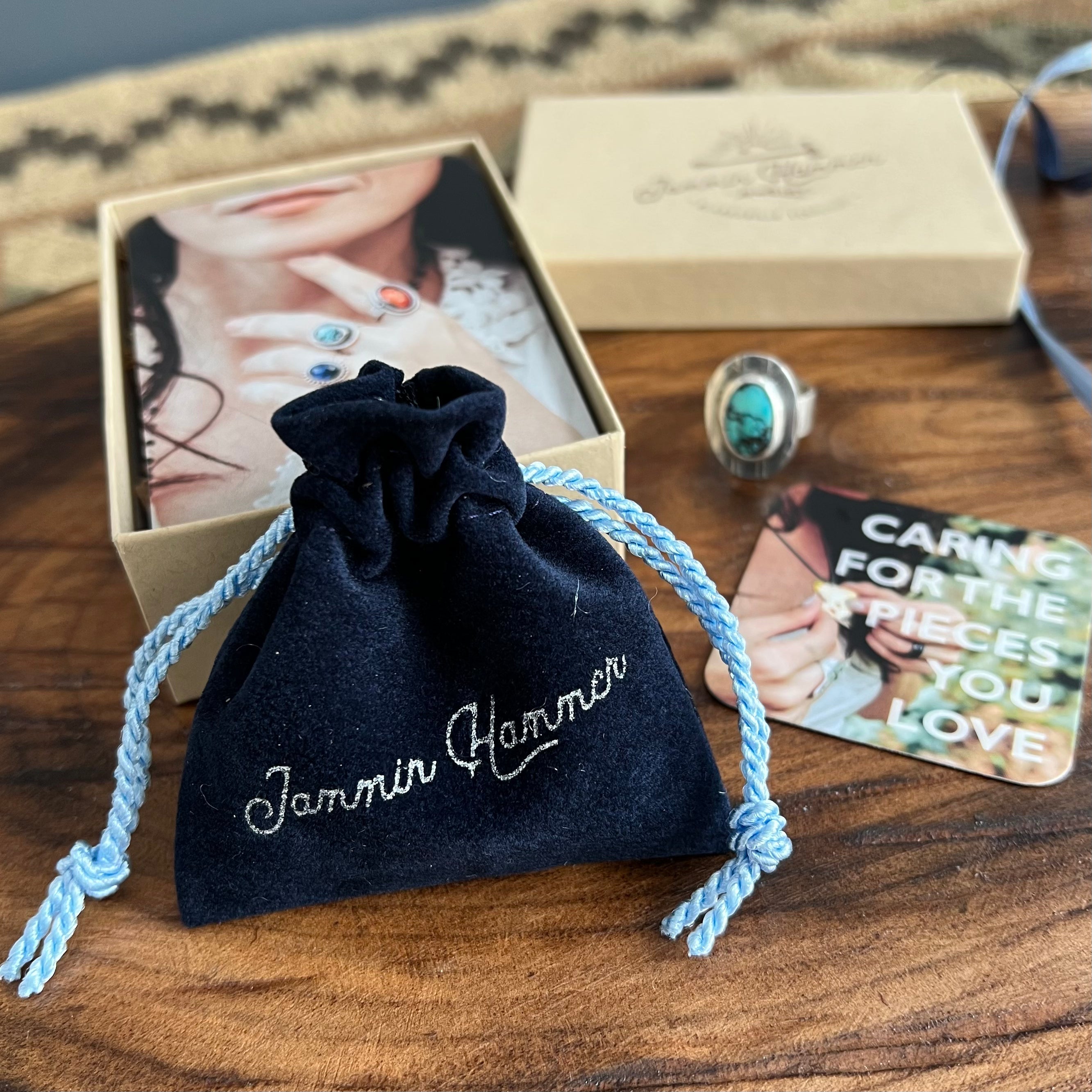 The perfect pair of moonstones earrings for elegant bohemian look. So light and comfy you won't even know you have them on. 
Earring measures 1.5" long by 1" wide
Hang 2" long with the handmade sterling silver ear wire
Hand hammered fan has purple accents in some of the hammer marks
Include sterling silver clutches for security
Available for immediate shipment
Includes anti-tarnish storage pouch and gift packaging
Each piece is handmade in our studio. If this piece is sold out and you would like to have something similar custom made, we would love to invite you to select your own stone. To learn more about the process click here.